Chromebooks in the Indian laptop market are, in a manner of speaking, a lot like electric vehicles (EVs) in the Indian car market. They're mostly bought by serious enthusiasts and early adopters who want to make a statement. They don't come in all price ranges or from a variety of popular manufacturers. And they can't always replace mainstream models in terms of capability and compatibility. But like the current crop of EVs in India, they exist amongst conventional Windows/macOS-powered laptops anyway. And guess what—they're growing in number—just like EVs.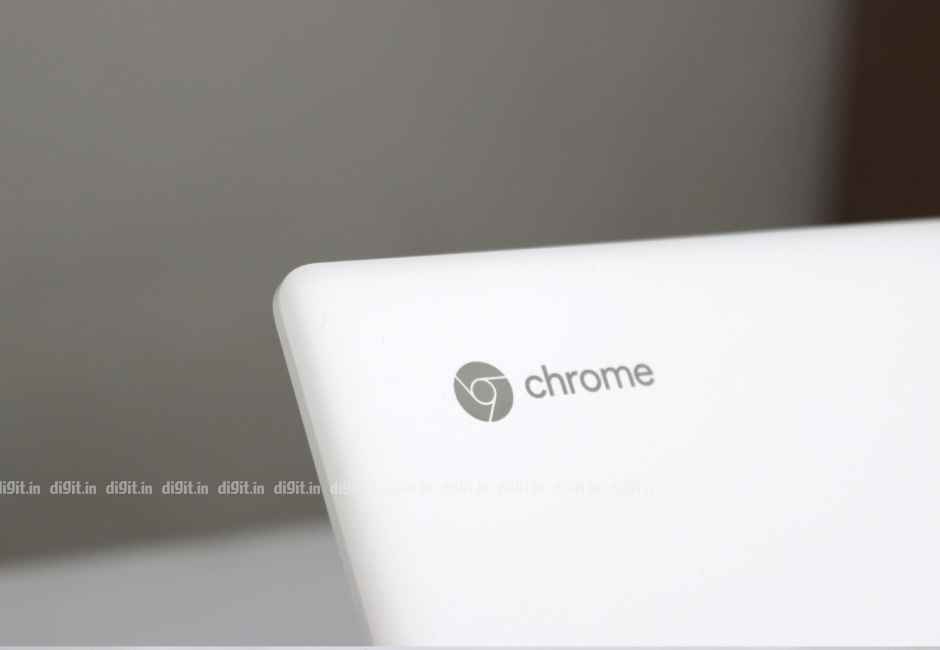 HP effectively became the most active player in the Indian Chromebook market in August last year with the launch of the Chromebook x360 and the budget-grade Chromebook 14. The American multinational's streak continued later in the year when it launched a Celeron version of the Chromebook x360 and a smaller, cheaper 12-inch version of the same. The latter is what you're about to discover now. But before you begin, we suggest you read our review of the Chromebook x360 here and the more affordable Chromebook 14 here to get some perspective on HP's stable of Chromebooks.
Performance
Currently priced at Rs 29,990, the HP Chromebook x360 12b is one of the three models in HP's Chromebook line-up to be powered by an Intel Celeron CPU. Launched in late 2017 as part of the Gemini Lake generation, this Celeron N4000 is a 14-nanometre chip with two cores and a maximum boosted clock speed of 2.60GHz. It's complemented by 4GB of LPDDR4 RAM and 64GB of internal storage space on an eMMC flash drive. Storage can be expanded using a microSD card although HP hasn't mentioned what the maximum capacity supported is. Unluckily, the RAM chip inside is soldered to the motherboard and hence cannot be upgraded.
To my dismay, the Chromebook x360 12b review unit displayed underwhelming performance in everyday use cases. A cold boot to the lock screen took 15.05 seconds to happen and getting to the first browser tab from that point took another 10.6 seconds, bringing the total boot time up to 25.66 seconds. Android apps, such as OneNote and Apple Music, took somewhere between 5 and 10 seconds to open up for the first time. A PDF file weighing about 3MB took about 2.5 seconds to open in a new Chrome tab. Switching focus from one tab or window to another occasionally caused stutters in the animation or background audio playback.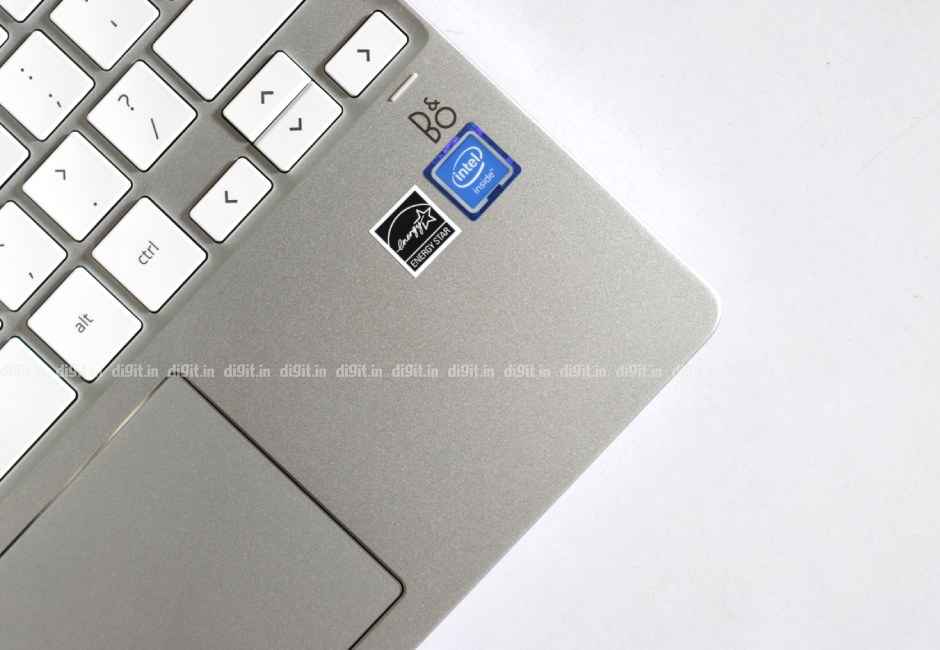 The Chromebook x360 12b's performance, in terms of numbers alone, looks worse when you compare it with that of the more affordable Chromebook 14 that we reviewed last year. The Chromebook 14 employs an Intel Celeron N3350 (Apollo Lake) chip, which is both older (launched in late 2016) and slower (2.40GHz boosted clock speed). The Chromebook x360 12b, on the other hand, comes with the newer and slightly faster Intel Celeron N4000 chip. The RAM and storage capacity on both models is the same. Despite being outfitted with a seemingly better and newer CPU, the Chromebook x360 12b falls behind its cheaper, non-convertible brother.
In addition to the overall sluggishness, I observed issues with software stability on the Chromebook x360 12b. Chrome often crashed unexpectedly on the review unit, leaving me with a fresh browsing session and the 'Restore pages?' dialog box. At first, I thought this instability was caused by the YouTube window playing music (read: stuttering) in the background. Later, I discovered that even an action as simple as right-clicking in a blank section of a web page triggered Chrome to crash and restart. Luckily, these crashes stopped occurring when I updated Chrome OS manually to version 79.0.3945.123.

Even if we don't count those stability issues I encountered on the review unit, the Chromebook x360 12b is something of a turtle when it comes to browsing performance. It can maintain numerous (say, a dozen) Chrome tabs comfortably in the background but it won't switch between them all with vigour. Opening websites like Gmail and Outlook Live for the first time does take tens of seconds to happen and switching between them requires some patience from your end. But when compared with the performance of a Windows equivalent in the same price range, such as the Lenovo IdeaPad S145 that we reviewed last year, the Chromebook x360's performance is much better, thanks to static storage technology.
Battery
Chromebooks generally deliver better battery life than their Windows equivalents and this is true of the HP Chromebook x360 12b as well. On one of my daily test runs, the review unit's battery dropped from 100 per cent to 45 in about five hours. During that time, I tasked the Chromebook with heavy browsing. The screen brightness was set to 75 per cent and the keyboard backlight's brightness was set to about 30 per cent. I also watched a video on Netflix for about twenty minutes and played music on YouTube Music for about fifteen minutes.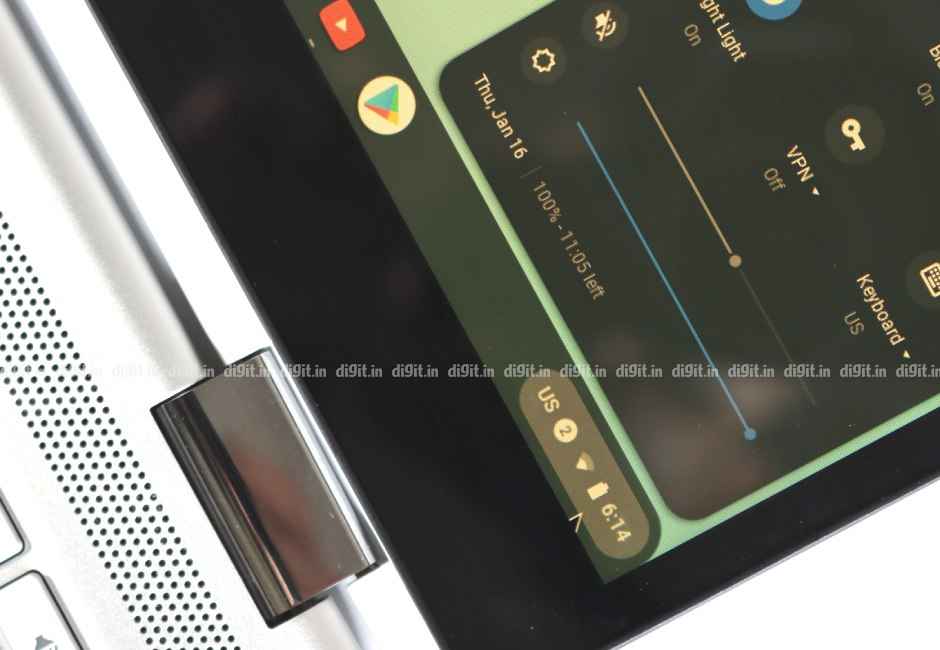 On another run, I turned the keyboard backlight off and brought the screen brightness down to about 60 per cent, and watched the battery lose only 5 per cent of its total charge in thirty minutes. In other words, the Chromebook x360 12b should serve you well if you're a frequent traveller who likes to write, jot down notes, and consume content on the go. Expect close to ten hours of continuous use on the HP Chromebook x360 12b after a single full charge.
Display, Audio, and IO
The HP Chromebook x360 12b comes with, as its name suggests, a 12-inch IPS LCD touchscreen panel with a seemingly low resolution of 1366 x 912 pixels. This time around, HP has gone in for a 3:2 aspect ratio instead of the usual 16:9. The review unit's display rendered text and images in a noticeably grainy way. Colours were mostly dull and even a bit washed out at max brightness. While the panel was bright enough for indoor use, it felt underpowered in bright outdoor spots. In summary, the Chromebook x360 12b's screen is middling in terms of overall quality but certainly not the worst in the laptop's price range.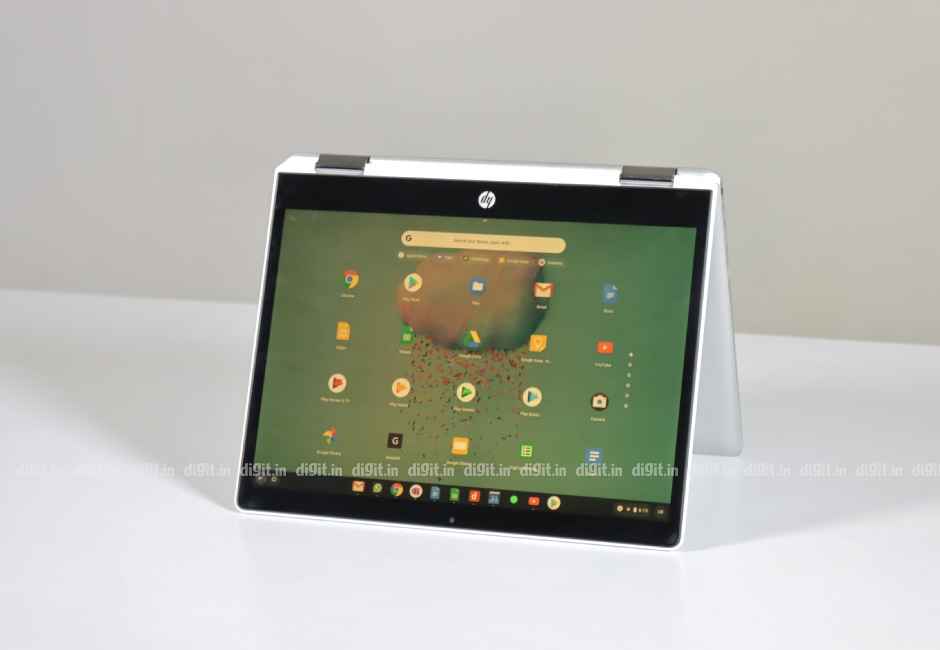 Though the review unit's panel registered touch inputs well without any noticeable latency, it didn't feel very useful. That is in part because HP doesn't bundle a stylus with the device and in part because there aren't too many apps that are pre-installed on Chrome OS for stylus input, the way Windows does with OneNote, Paint 3D, etc. But HP says the panel will work with all styluses that support the new Universal Stylus Initiative (USI) standard. What's more, the laptop's side can hold an HP Pen magnetically.
The Chromebook x360 12b sports a long speaker strip on the base panel just above the keyboard. Below the keyboard, there's that Bang & Olufsen logo that's present on almost every other HP laptop these days. The sound from the two upward-firing speakers inside is loud but mostly flat. While highs and mids escape the speaker grille with appreciable clarity, lows come out absolutely flat. This makes the speaker setup on HP's 12-inch Chromebook ideal for speeches and vocals but not for bass-heavy music.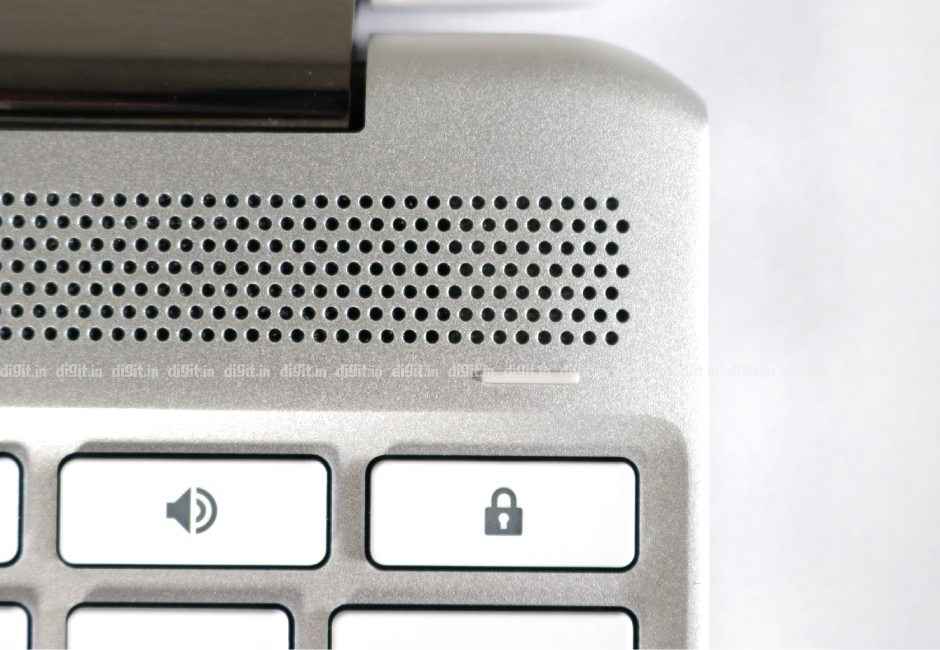 The HP Chromebook x360 12b comes with ample connectivity options for a 12-inch convertible laptop. On the left side of its 17.3-millimetre-slim body, it's got a 3.5mm audio jack for headsets, a USB-C 3.1 port, and a microSD card slot. On the right side, it's got a USB-A 3.1 port, another USB-C 3.1 port, and a Kensington Lock Slot. The laptop can be charged using the bundled 45W power adapter through either of the two USB-C ports, which makes desktop operation quite convenient. The sides also get a power button and a volume rocker but no fingerprint sensor, like on the older Pavilion x360.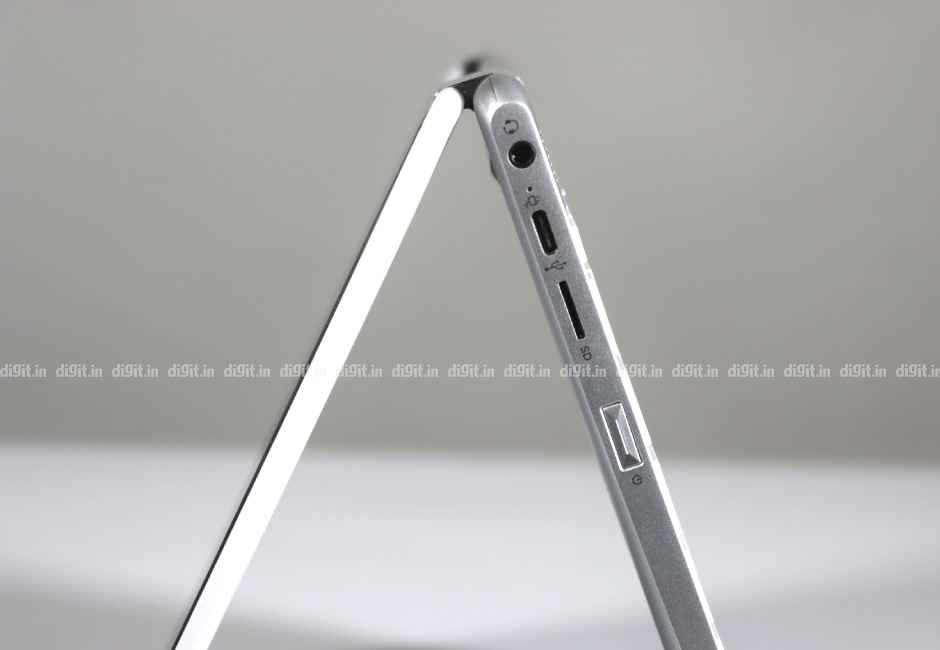 Chrome OS
"While Chrome OS is essentially a glorified internet browser, it features some extra capabilities to elevate it beyond a simple way to surf the web," writes HP in its online buying guide. Yes, while HP is right in effectively calling Chrome OS a Chrome browser in a box, it is a little more than that. It comes with support for Linux as well as Android apps through the bundled Google Play Store. It also has an inbuilt file explorer and native support for common file extensions, such as PDF and JPEG. In my experience, Android apps such as OneNote, Facebook, and Apple Music aren't optimised well for use on a display as large as the Chromebook's or proper keyboard mapping, making Google's promise of smartphone-like app experience on Chromebooks positively questionable.
Chrome OS is designed primarily for browsing, so you can't really rely on it for offline activities such as image editing and video file playback—unless, of course—you've got an Android app installed for it before going offline. Despite limitations like these, Chrome OS offers some advantages in the form of speed and convenience. It's why this Chromebook x360 12b achieves better browsing performance than a Windows equivalent even with an Intel Celeron CPU. Your browsing experience on it is bound to be better on a Chromebook like HP's Chromebook x360 12b than on say, the similarly priced Lenovo IdeaPad S145.
Keyboard and Touchpad
Considering HP's new Chromebook is a 12-inch laptop with a 3:2 aspect ratio, you'd imagine the keyboard setup to be a tad cramped for comfortable typing. Interestingly, that is not at all the case. In fact, the keys on the Chromebook x360 12b are well sized and clearly marked with multiple stages of backlighting. That said, the keys themselves are a bit mushy for typing out long documents and emails—unless that's how you prefer your keyboard setup. What's more, the keys could do with more travel, but maybe that's a bit too much to ask for from a convertible this slim. Suffice it to say, this keyboard will serve you well for your daily emails.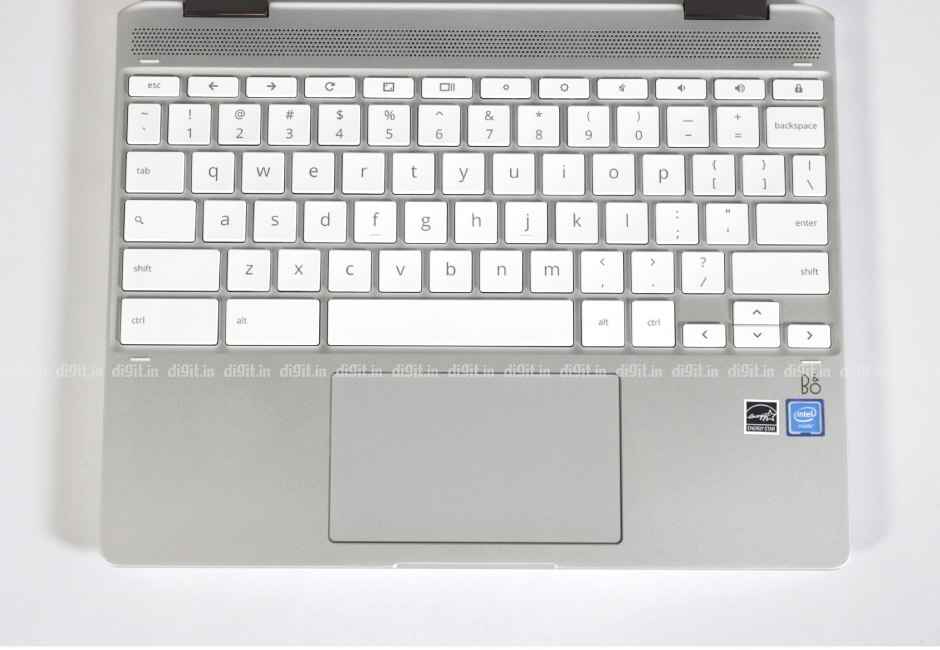 The touchpad on HP's 12-inch Chromebook is a bit of a disappointment. It works well for multi-finger taps and swipes but the pointer movement on screen is far from linear. In terms of precision, this touchpad sits between the ones on the costlier HP Chromebook x360 and the cheaper HP Chromebook 14. While it's far more precise and convenient than the touchpad on the Lenovo IdeaPad S145, it's not as good as a Windows 10-recognised precision unit. Still, it should do the job for when you've left your mouse at home. A three-finger swipe will let you switch between tabs on Chrome but not virtual desktops.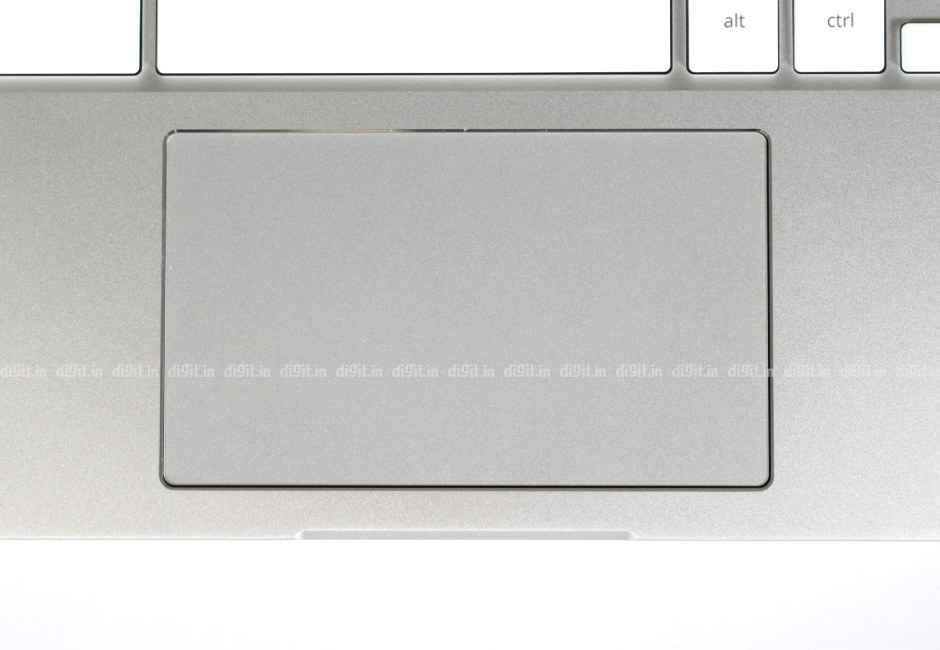 Build and Design
The HP Chromebook x360 12b may be a petite tablet-like device but it offers plenty of style as a laptop. It employs an all-metal build that gives its top cover and base panel ample rigidity and class while keeping itself light at 1.35 kilogrammes. The little Chromebook even offers plenty of grip. In fact, I often found myself picking the review unit over my long-term MacBook Air out of sheer attraction to its compact snow-white design. In summary, the HP Chromebook x360 12b is a well-built and well-packaged device for users who like compact, stylish laptops.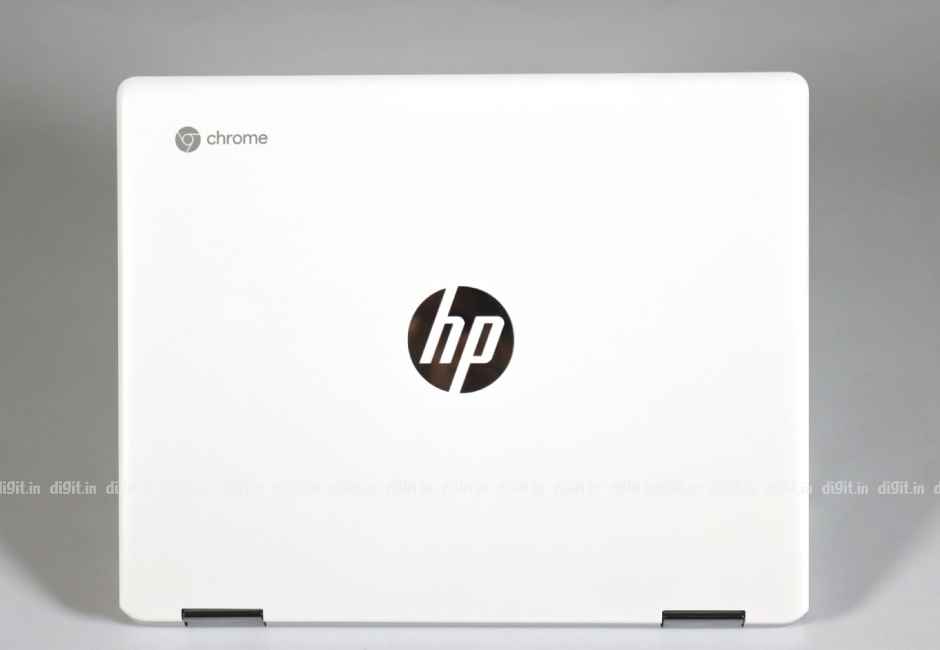 Opening the Chromebook x360 12b's display is unfortunately a two-hand operation. Once it's open in laptop mode, you're greeted by a 12-inch glossy touchscreen display with thick piano-black bezels. The keyboard island sports a silvery finish but the keys share their white background with the top cover. The hinges and touchpad borders are chrome-lined to provide that extra bit of contrast. I wish HP had incorporated a fingerprint scanner in its Chromebook x360 series because Chrome OS demands a six-digit PIN, as opposed to Windows' four-digit PIN.
Bottom Line
It's evident the Chromebook x360 12b is the middle child in HP's newest Chromebook family, and that gives rise to some inevitable confusion in its identity and placement. The costlier Chromebook x360 comes with better performance (thanks to a Core i3/i5 chip), a clearer display (with Full HD resolution), and a much nicer touchpad (with smoother tracking and keyboard backlighting). It's what you should get for full-blown Chromebook computing. What this 12-incher borrows from it, then, are the stylish finish, backlit keyboard, and 'convertible' display. In other words, the little Chromebook x360 12b inherits the looks and flexibility.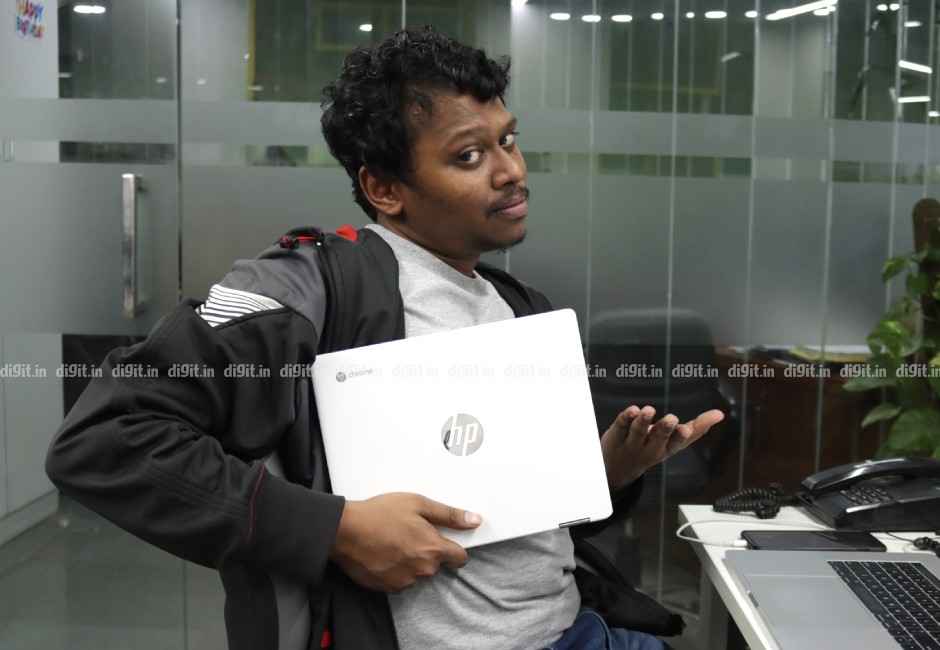 On the performance front, the Chromebook x360 12b looks up to the cheaper non-convertible Chromebook 14, which is also powered by a modest Intel Celeron CPU and 4GB of RAM. This means it borrows the look and feel of its big brother but not its alacrity. So, this means the HP Chromebook x360 12b is for you if you don't need outright browsing performance but care for style and portability. But if you're willing to let go of the latter qualities, then the answer becomes clear: get the cheaper Chromebook 14 and save yourself about Rs 8,000.