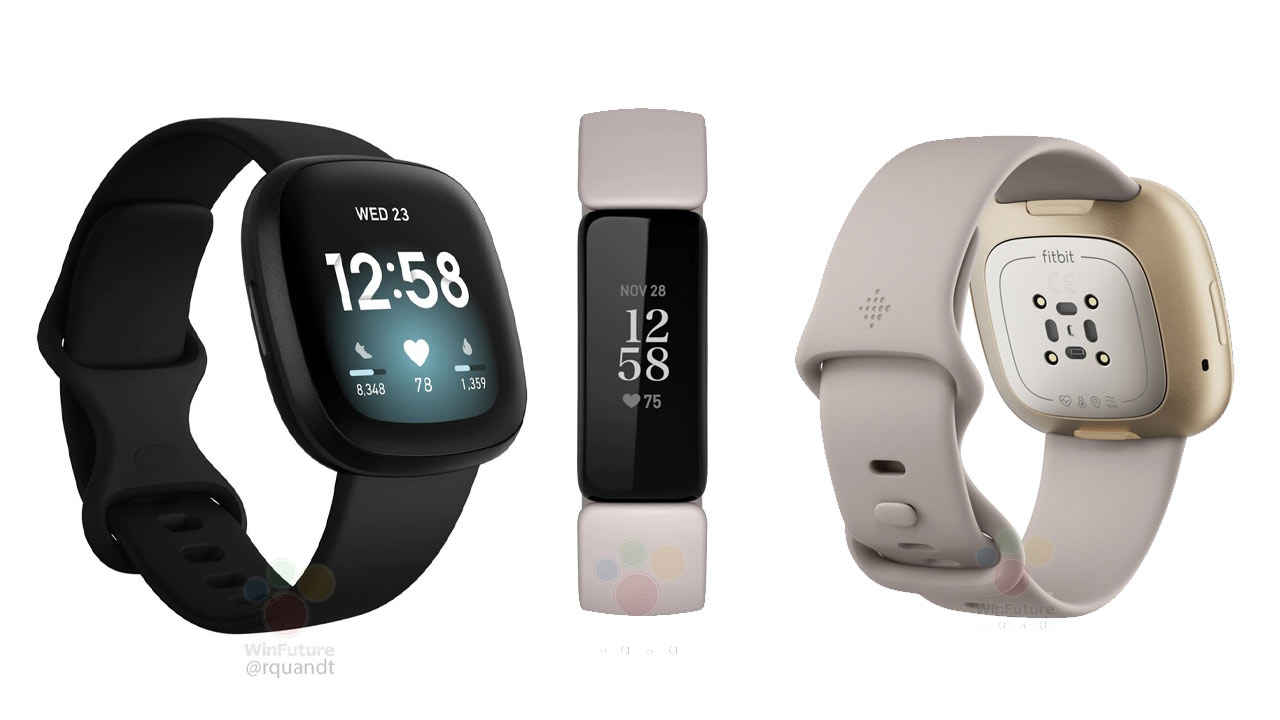 HIGHLIGHTS
FitBit Sense comes with an EDA sensor for stress management.

FitBit Versa 3 uses the new PurePulse 2.0 heart-rate sensor.

FitBit Inspire 2 is the cheapest wearable in the portfolio.
FitBit has today announced three new wearable devices globally, and also announced their availability in India. This would be FitBit's first portfolio of devices after they were bought out by Google in November of last year for $2.1 Billion. The three devices in question had had their press renders leaked, revealing the devices to the world. What the leak didn't include is an exhaustive list of features, which we now have.
FitBit Sense Features and Specifications
FitBit Sense is the new flagship tracker from the company, potentially a replacement for last year's Ionic (Review). The new FitBit Sense comes with a number of new features, both hardware and software. The FitBit Sense comes with an EDA sensor that is used to track and manage user stress. FitBit claims this is the first for any wearable device, a tall claim given that most flagship wearables like the Apple Watch (Review), Samsung Galaxy Watch and even wearables by Garmin like the Instinct (Review) offer fairly robust stress tracking. It would be interesting to see how FitBit's implementation will be different from others. In addition to the EDA sensor for stress tracking, the FitBit Sense also comes with the ability to record ECG. FitBit claims that its PurePulse 2.0 technology which makes up the new heart-rate sensor should be able to detect atrial fibrillation. Last of the new features includes a skin temperature sensor which is capable of detecting early onset of fever or the beginning of the menstrual cycle.
FitBit Versa 3 Features and Specifications
The third generation Versa sees improvements in the form of sensors it comes packing as well. The Versa 3's heart rate sensor is based on the new PurePulse 2.0. The Versa 3 also features built-in GPS, which should be great for runners who don't want the added stress of carrying their smartphones with them. There's also speakers on board the Versa 3 so that you can take calls on the watch, but the watch doesn't feature cellular connectivity.
FitBit Inspire 2 Features and Specifications
The Inspire 2 is a fitness band in the affordable segment. The band is capable of monitoring over 20 exercises, thanks to the onboard heart rate sensor. FitBit claims that users can expect up to 20 days of battery life from the Inspire 2.
FitBit Sense, Versa 3 and Inspire 2 Pricing and Availability
The three wearables from FitBit are going to be available starting September in international markets, but India will see the devices coming in at some point in the fourth quarter of 2020. The FitBit sense will retail for a price of Rs 34,999 while the Versa 3 will cost Rs 26,999. The Inspire 2 has been priced at Rs 10,999.