Vu launched the Vu100 smart TV that supports HDR10 and runs on Google's Android Oreo 8.0 operating system
Vu Televisions launched the Vu100 4K TV in India. It comes with a huge 100-inch 4K resolution screen supporting the HDR format. The TV houses an in-built JBL soundbar at the bottom consisting of eight front-firing speakers and a subwoofer at the back, supporting Dolby and DTS audio. Power output of the speakers is 2000 watts and the RMS output is 400 watts. Running on Android Oreo 8.0, the TV will come pre-installed with video streaming services. Because of its massive weight at 104 kg, the company doesn't recommend wall-mounting. The Vu100 is already available at flagship retail Vu stores for Rs. 20 lakhs.
Using an IPS panel, the Vu100 has a screen resolution of 3840x2160 pixels. Capable of producing about 2.5 billion colours, the display supports the latest HDR10 format. There's no support for Dolby Vision and Vu hasn't revealed the display manufacturer nor the refresh rate. The company claims that the display is the world's largest single-panel display. Although the TV will come pre-installed with streaming services, for now, there's no support for native 4K playback. This is probably due to the absence of DRM support (the company isn't clear on what level of DRM support is implemented) and we do hope that the Vu100 does something to introduce support in the future. Essentially, if you wish to watch native 4K content on the Vu100, your source has to comes from external sources such as USB or 4K streaming devices. Right now, any content playing from video streaming services will be upscaled to 4K.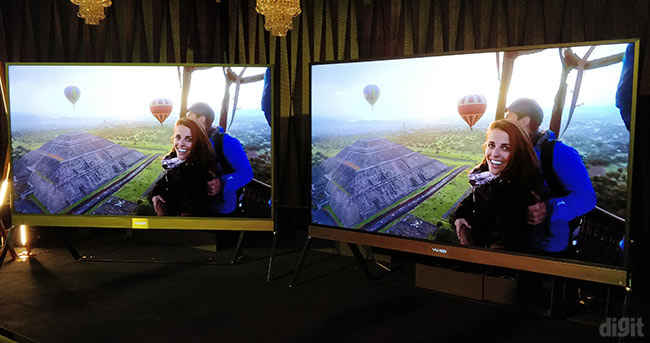 The TV runs on a quad-core Mediatek processor with 2.5GB of RAM and 16GB of internal storage for applications. You can extend the storage with an external HDD or pendrive. Vu has a new remote control for the Vu100 that connects to the TV using Bluetooth. You can navigate the Android UI using the buttons and you also get voice control in the remote. Since Android Oreo comes with Google Assistant, you can use the voice control to search apps, play content and control third-party devices, essentially acting as a hub. For example, if you have Philips Hue lights connected to the TV through the Hue app, you can use voice control on the remote to control the lighting. However, all the devices and the TV has to be connected to the same network.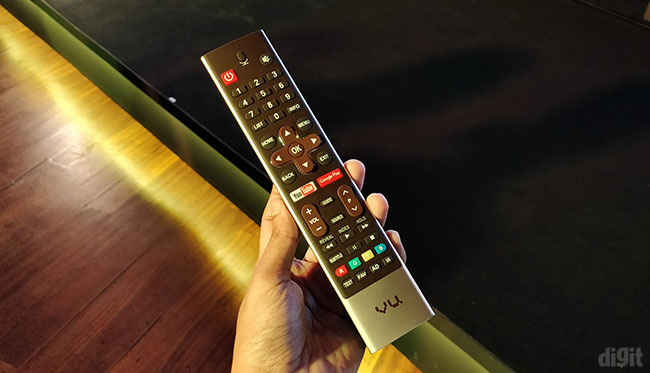 Coming to connectivity, there are three HDMI ports, two USB 3.0 ports, one digital audio output, RCA connectors and one ethernet port.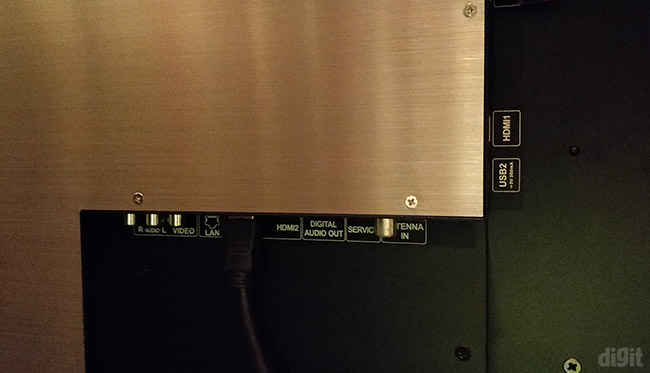 Priced at a whopping Rs. 20 lakhs, the Vu100 will come with a one-year warranty. They are also going to add provisions to extend the warranty to three years at an additional cost.