Vu Televisions launch 50 and 55 inch 4K TVs starting at Rs.89,900 exclusively on Snapdeal.
Television company VU launched their 50 and 55 inch 4K televisions in India exclusively through Snapdeal today. The Vu 50 inch 4K TV is priced at Rs. 89,900 and the Vu 55 inch 4K TV is priced at Rs. 1,19,000. Both TVs are considerably cheaper than the competition and cost almost half of what the competition offers.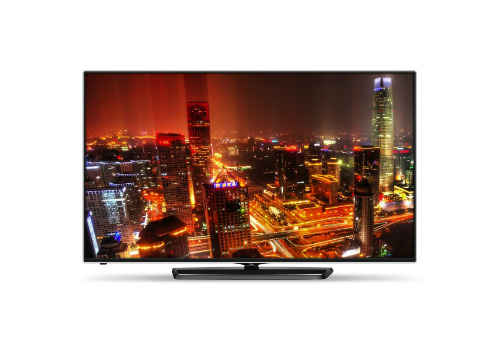 Both the Vu 4K TVs use LED panels and have a dedicated quad-core graphics chip. Vu states that the quad-core graphics engine will upscale your basic set-top box content to more detailed and sharper images. Both TVs are Smart TVs and come with ethernet port as well as DLNA compatibility.
Devita Saraf, CEO and Design Head, Vu Televisions commented at the product launch "The Television is treated as a family member in India, and excellent picture quality and service enhance this experience. Our TVs are the only A+ grade panels in India, which is the top 15% of all the world's television production. With our Ultra HD Range, we make large size TVs even more advanced and yet affordable".