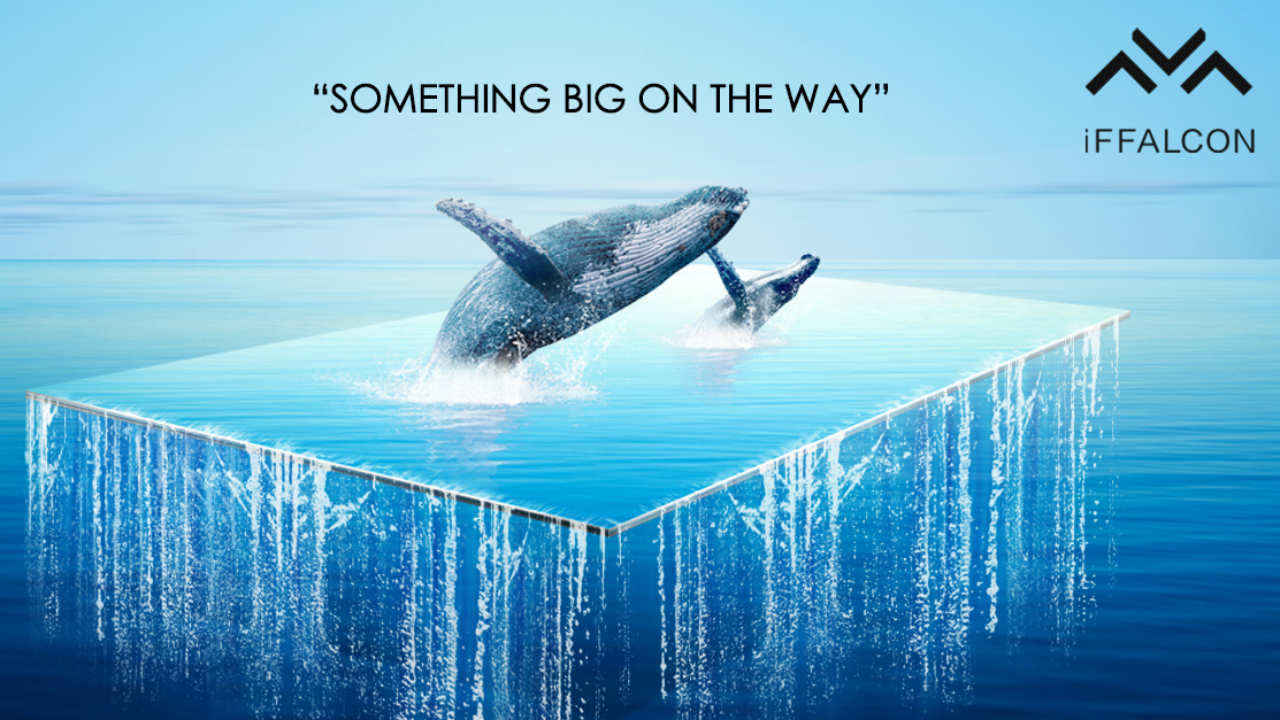 HIGHLIGHTS
iFFALCON is TCL's sub-brand, selling exclusively online.

iFFALCON is all set to launch its QLED TV lineup.

The features and specifications of the iFFALCON H71 and K71 series QLED TVs are expected to be the same as the TCL QLED TVs.
iFFALCON, TCL's sub-brand is all set to launch its 2020 QLED TVs in India. The model numbers will be H71 and K71 series and are expected to have similar features found on TCL's recently launched QLED TV lineup. The H71 QLED model is expected to offer features like hands-free voice control to let users control the TV by simply using their voice. It is also expected to have a QLED panel with support for micro dimming.
iFFALCON H71 and K71 QLED TV Features and Specifications
Little is known about the specifications of the upcoming iFFALCON H71 and K71 QLED TV's expect for the fact that the H71 will feature hands-free controls. This means the TV will have far-field mics and users can use the "Okay Google" command to control the TV without using the remote control. When we reviewed the TCL C715 QLED TV (you can read our review here), we found that the performance of the far-field mic was lacklustre and we resorted to the remote control after giving it a shot a few times. Maybe iFFALCON can work on improving this feature. The only TV where the far-field mic performed extremely well was with the Sony A9G OLED TV. You can check out our review of the A9G here.
Coming to other features, as the name suggests, the TVs will have QLED backlighting and since iFFALCON is launching two QLED TV lineups, we can expect there to be similar differences we saw between the TCL C715 and the TCL C815.
Both the iFFALCON H71 and K71 will have a 4K resolution and just like their TCL siblings will support HDR 10 and Dolby Vision. They will also run on the Android TV platform and we can expect the higher end of the two series to have speakers powered by a brand like Harman Kardon just like we've seen on past iFFALCON TVs.
As for the screen size, we think we the TVs will be available starting at about 55-inches going up to 75-inches. The TVs will come with a voice-enabled remote control. Running on Android, we can expect the TVs to support all popular streaming services from the get-go along with access to the Play Store for more apps.
iFFALCON H71 and K71 series QLED TVs launching soon in India
An iFFALCON spokesperson said, "We have been producing cutting-edge smart TVs in the recent past, which makes us super excited to roll out our latest suite of offerings. These TVs are expected to be equipped with some of the unmatched technologies in the smart TV segment and deliver rich and truly immersive viewing experience at affordable price points. At iFFALCON, we have always focused on innovation as well as affordability as the two prime factors to offer premium products and win customers. We hope to enthral you once again with our upcoming QLED series range of smart TVs and unveil this mystery soon."
In other TV news, Thomson is expected to launch a 75-inch Android TV with support for 4K and HDR in August. You can check out what we know about the upcoming TV here. Thomson also launched a range of 4K HDR TVs in India starting at 43-inches which support Dolby Vision as well and run on Android TV. You can read more about the TVs here.