LG Electronics decided to kick things off at this year's CES by showing off its latest range of 4K OLED TV's. Part of the EC9800 series, it has unveiled a 55', 65' and 77' variant of its latest 4k OLED technology.
The 77 inch OLED is called the 77EC9800, has a resolution of 3840x2160 pixels and a pixel density which is four times as many as High Definition. One of the highlights of 4k is the fact that you can sit closer than a 1080p and not see a pixelated structure, something similar to Apple's Retina display. However, according to CNET's Andrew Hoyle, the curved screen featured in the LG lineup is quite glossy and is successful only to a certain degree at reducing reflections.
The new high end TV's mentioned above will also feature an upgraded Motion Remote. Though much has not been revealed about the TV, LG has confirmed that the EC9800 series will include HDMI 2.0 and HEVC decoding.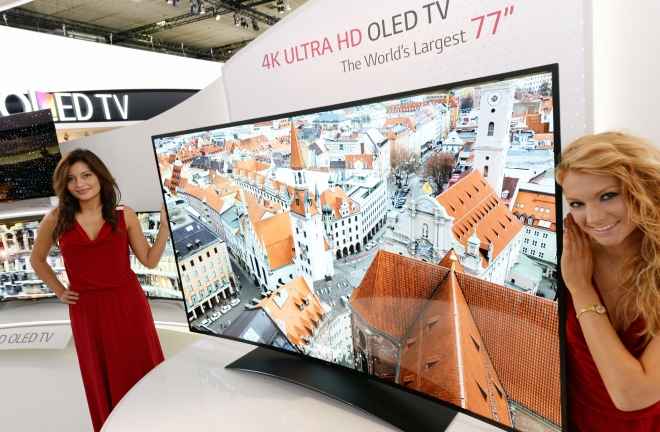 The pricing has not been announced yet but the television will be available in June 2014.
Meanwhile, LG has finally made its foray in the wearable technology segment, as the Korean manufacturer announced its Life Band Touch fitness wristband. However, the pricing and availability is yet to be announced.
LG's new Life Band Touch can sync with Android and iOS devices via Bluetooth 4.0, though not much has been detailed regarding its compatibility with smartphones, tablets or even both. Notably, the latest wearable from LG can track physical activities such as steps taken, calories consumed or the amount of distance covered. It features an OLED touch display which can work as a watch and shows notifications from connected device. Along with that, LG has also introduced heart beat earphones ( Heart Rate Earphone), which according to a few sources, can check the user's blood flow in the ear.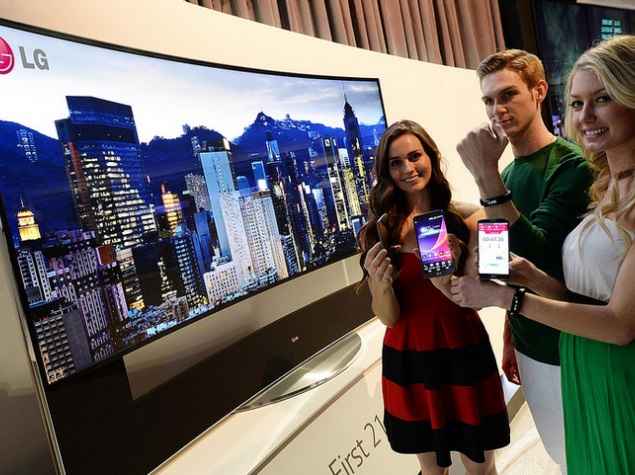 In other updates, LG is also planning to make the webOS as a major part of its marketing campaign. The Korean manufacturer is heavily relying on its webOS for its smart TV lineup. However, the company is yet to announce the expected WebOS compatible smart TV, hopefully LG will give us a taste soon.