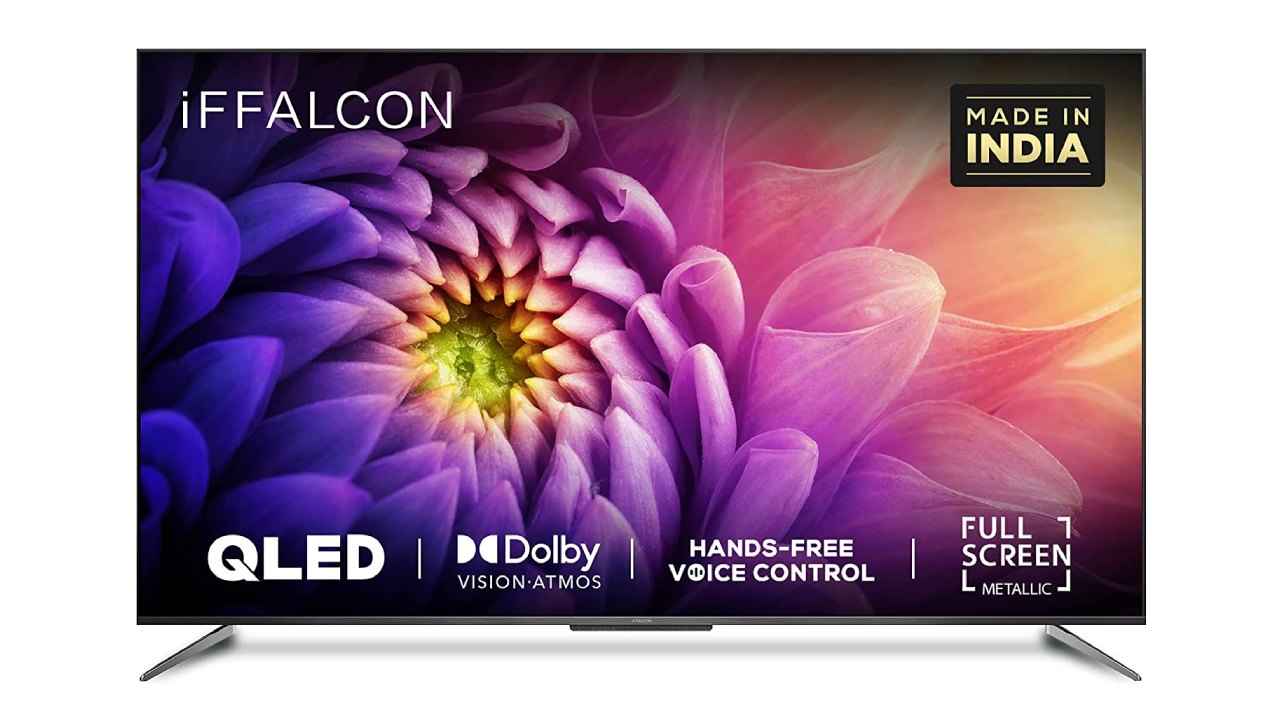 High Dynamic Range (HDR) is a display technology that makes your TV's visuals feel more realistic and colourful. Dolby Vision is an advanced form of HDR developed by Dolby Labs that takes things further. With compatible content, it optimises every scene to deliver the best results for your TV. On TV with Dolby Vision support, you can experience better brightness, colour management and highlights, especially if it's backed by a high resolution 4K display on an LED panel. Here are some options available on Amazon with that combination of capabilities, in addition to a great mix of useful features and powerful specifications.
LG 164 cm (65 inches) 4K Ultra HD Smart OLED TV 65BXPTA
The LG TV features a display powered by Self-Lit pixels, which promise richer colours, deeper contrast and improved realism. It also has an Eye Comfort certification from TUV Rheinland. This ensures that it doesn't strain your eyes over longer viewing sessions with a Flicker Free Low Blue Light display. Its α7 Gen3 Intelligent Processor aims for the best viewing experience for any type and genre of content through intelligent optimisation. For cinephiles, the LG TVs Filmmaker mode turns off motion smoothing to retain the creative intent of the movie. With NVIDIA G-SYNC compatibility and Auto Low Latency Mode, this TV is also great for gamers.
Hisense 108 cm (43 inches) 4K Ultra HD Smart Certified Android LED TV 43A71F
The Hisense TV features an Ultra Vivid High Contrast Panel that aims for darker blacks, brighter whites and vibrant colours for better visuals. With Android TV as its OS, the TV allows you to choose your favourite TV apps from a wide range of options. It also makes content sharing easier through built-in Chromecast functionality. Ultra Dimming technology adjusts the brightness across the screen dynamically for optimised contrast. With the UHD AI Upscaler technology, your standard HD content can be upgraded to Ultra HD 4K quality. The TV is capable of reducing noise in your visuals for sharper and cleaner results.
Toshiba 108 cm (43 inches) Vidaa OS Series 4K Ultra HD Smart LED TV 43U5050
Powered by the VIDAA operating system, the Toshiba TV aims for a smooth user experience with faster boot times and quick search actions. The model supports Bluetooth connectivity, giving you a wire-free way to connect your speakers and home theatre system. With Ultra Dimming technology, the visuals are tuned for great contrast and higher levels of detail. For better consistency in viewing, the 4K Resolution+ feature upscales your low-res content to 4K. Support for screen mirroring makes it easy for you to enjoy your favourite smartphone apps on the big screen. In-built Alexa unlocks a wide variety of voice commands for your usage.
iFFALCON 164 cm (65 inches) 4K Ultra HD Certified Android Smart QLED TV 65H71
The Dolby Audio support on the iFFALCON TV combines with Dolby Vision for supported media. This helps it deliver a highly optimised content experience. A bezel-less design and a sleek stand add to the aesthetic value of any room. Built-in Google Assistant support simplifies your controls through familiar and useful voice commands. The TV runs on Android, with multiple popular TV apps preinstalled and more accessible through Google Play Store when needed. If you have multiple devices that require an HDMI port, the iFFALCON TV lets you keep up to three connected at the same time, in addition to two USB devices.