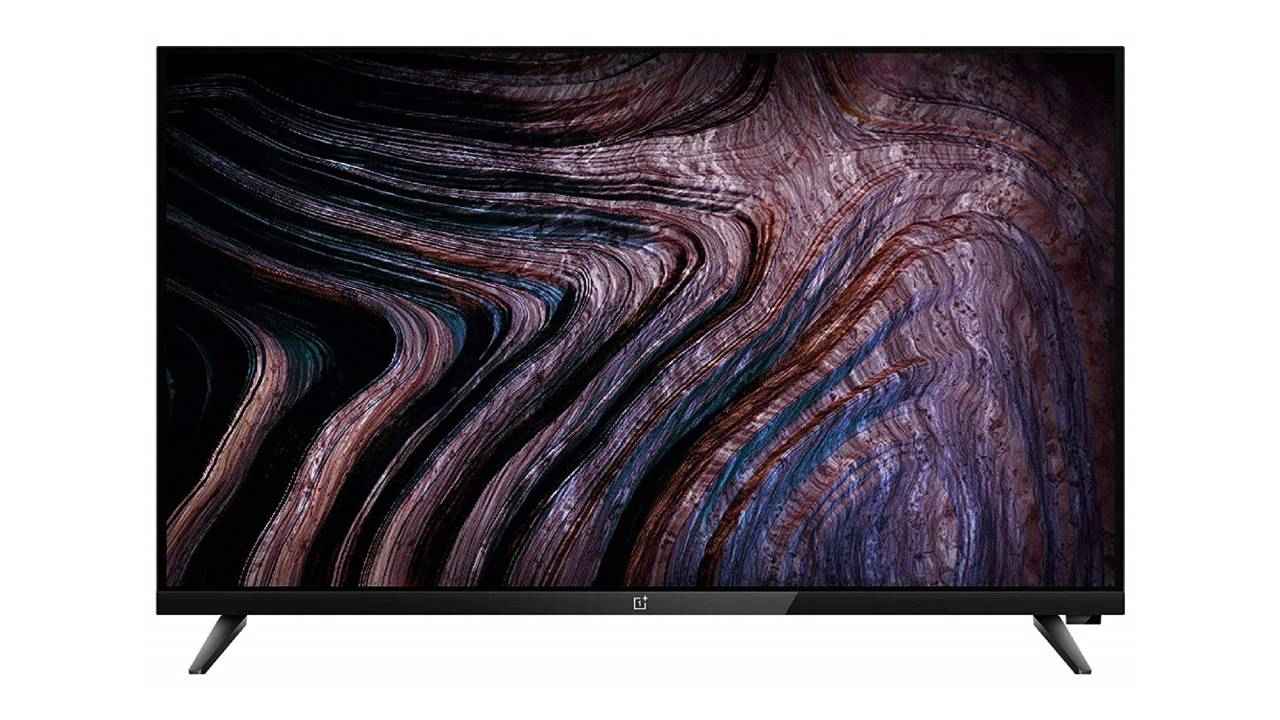 With the introduction of Smart TVs, people have discovered a whole new world of content and handy functions that help create a more immersive experience. While the market is flooded with a plethora of options, it takes time to research and decide which brand or model will best suit your needs. We've tried to make things a little easier for you by listing some of the best 32-inch TVs that you can use for video conferencing!
OnePlus Y Series Smart Android TV, 32Y1
This OnePlus Y SeriesTV comes with an LED display that has a resolution of 1366 x 768 pixels, a refresh rate of 60Hz, and a Gamma engine that produces unmatched video quality at all times! The company claims that the high colour range of DCI-P3 93% and the 20% wider colour gamut give the video an authentic cinematic colour while the bezel-less design is responsible for creating an immersive experience! OnePlus has equipped it with two HDMI ports, two USB ports and Dolby audio with 20 Watts output, so you don't have to worry about connecting peripherals or poor audio quality. This Smart Android TV features several advanced features like OnePlus Connect, compatibility with Google Assistant, and much more! OxygenPlay and the integrated content calendar ensure you don't miss out on any of your favourite shows!
Samsung Wondertainment Series TV UA32T4340AKXXL
This Samsung Wondertainment Series TV UA32T4340AKXXL can be the answer to all your entertainment needs as you can not only enjoy your favourite shows on its HD LED panel but also attend video conferences with colleagues, friends and family! It has a resolution of 1366 x 768 and a refresh rate of 60Hz. You can connect your set-top box or other devices easily using the two HDMI ports or the USB port provided in it. The premium Dolby Digital Plus delivers an audio output of 20 Watts and provides a great aural experience when you turn your Smart TV into a virtual music system (it even has three different colour tones)! You can use it as a PC and work from the cloud, mirror screen or connect and share movies from your device without any hassles!
Mi 4A PRO (32 inches) Android TV
The Mi 4A Pro's LED display has a resolution of 1366 x 768, a refresh rate of 60Hz and a Vivid Picture engine that complements the screen perfectly and delivers higher contrast, more depth and exceptional colours so you can enjoy your favourite movies at home! You don't have to fret about connectivity as it sports three HDMI ports and two USB ports so you can connect your set-top box, phone or other devices easily. The Dolby+ DTS-HD, built-in WiFi, PatchWall, tie-up with more than 20 content partners and compatibility with Google Assistant make sure you don't miss out on any details or have trouble working while video calling your loved ones or attending business meetings. Last but not least, it runs on Android TV 9.0 and is powered by 64-bit A53 quad-core processor along with 1GB RAM and 8GB internal storage for all your needs.
Toshiba Vidaa OS Series Smart TV, 32L5050
If you're looking for a Smart TV that you can use for video conferencing as well as watching movies in crystal clear quality, then you should definitely check out this Smart TV by Toshiba. With a resolution of 1366 x 768, a refresh rate of 60Hz, Active Motion Resolution+, Contrast Booster and an ADS panel, it aims to provide you with the highest picture quality during video calls and while watching movies so you don't miss out on any details. You can connect your set-top box, gaming console or other devices using the two HDMI ports and two USB ports provided in it. Toshiba's years of experience is evident in its CEVO Engine Premium, which delivers powerful performance and amazing viewing experience! It is powered by the VIDAA operating system, which ensures 3 times faster booting time (as claimed by the makers) and allows you to navigate at a faster pace.
AmazonBasics Fire TV AB32E10SS
When it comes to winning customers over through quality TVs and products, AmazonBasics isn't far behind any other brand, and this TV is a case in point. It sports a 178 degree wide viewing angle and a high resolution of 1366 x 768 for better video quality. The two HDMI ports and two USB ports can be used to connect the set-top box, and you can also control it using Alexa. The DTH Set-top box Integration feature allows you to switch from OTT platforms to DTH TV channels easily. Its display boasts of several advanced technologies like anti-aliasing, dynamic contrast, backlight and MPEG noise reduction, ensuring an immersive visual experience! You can download over 5000 apps from the Fire OS store and enjoy lag-free gaming, thanks to the 1.5Ghz quad-core processor, 1GB RAM/DDR and Amlogic 7th Generation Imaging Engine.
Micromax Android Smart TV 32TA6445HD
Here's yet another Smart TV that can help you attend video calls without compromising audio or video quality. This Android TV runs on Android 9.0 and is compatible with Google Assistant, so you can easily change channels, control the volume and various other settings through voice commands and even access the media stored on your smartphone or control it by connecting via Bluetooth. It has a strong audio output of 22 Watts with Surround Sound and an A+ Grade zero-bright dot LED HD panel that has Triple protection (against high voltage, humidity and lightning). Micromax has also equipped it with advanced technologies like Crystal Luminous Colour Polarisation (CLPC), which ensures an immersive display experience with true colour reproduction so you can get crystal clear picture quality during video calls and this TV also consumes lesser power in comparison to others and also has a sleep mode.