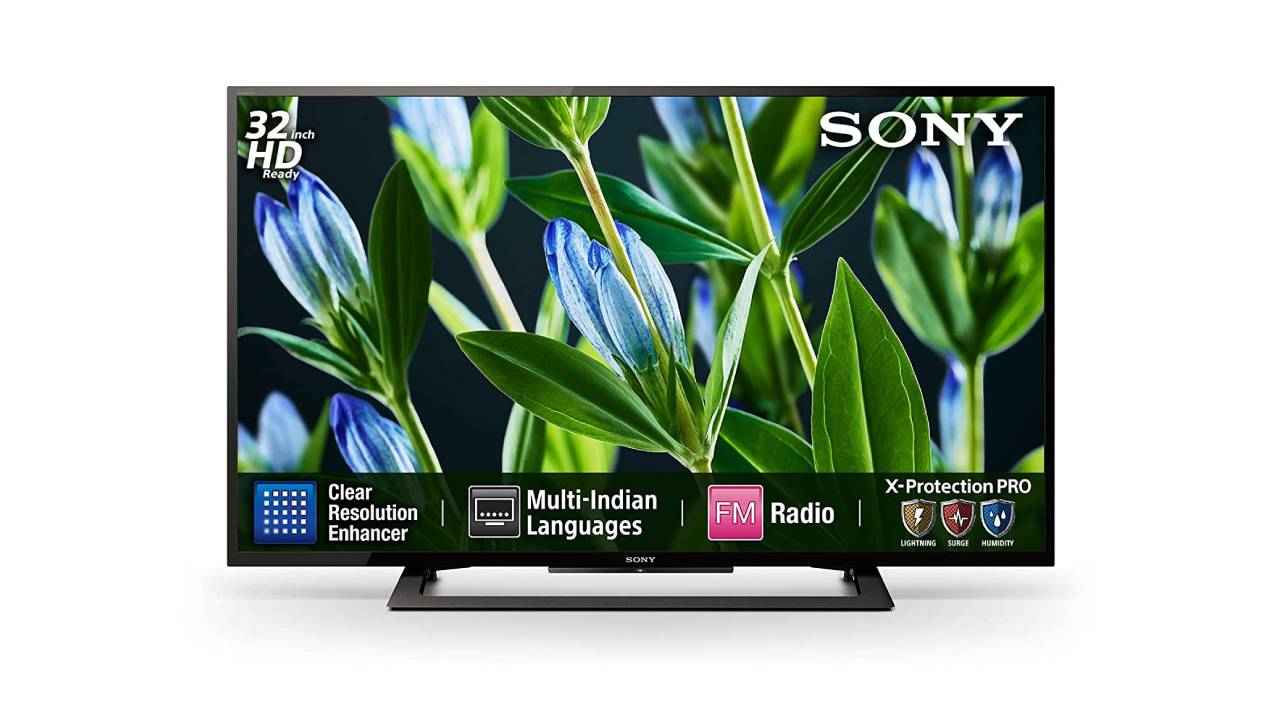 Ever since TV manufacturers have started bringing good quality products in the budget segment, the demand for smart TVs has also increased. The reason is quite simple – quality at low prices. With these TVs having almost all the necessary features, you no longer have to spend a high amount to enjoy a good TV-viewing experience. Such TVs are ideal for people who are on a tight budget. If you are looking for something similar, then here is a list of four affordable TVs that you can buy on Amazon. Note that all these products have been selected based on their listed features.
Mi TV 4A Pro
If you are looking for a budget-friendly TV with smart features, then this model from Mi should do you justice. The 32-inch HD-ready Android TV has a built-in Wi-Fi, PatchWall, Netflix, Amazon Prime Video, Disney+ Hotstar and more to give you an enjoyable user experience. The display supports a 60Hz refresh rate, which should ensure that you enjoy a stutter-free visual experience in most for high fps content. The combination of the 20W speakers and the Dolby + DTS HD technology should deliver a powerful and clear sound output. For connectivity, it sports 3 HDMI ports and 2 USB ports at the back, using which you can connect your gaming console, additional speakers, set-top box and more to enhance your time further while using the TV.
Samsung UA32T4010ARXXL
If you are looking for an affordable TV that delivers a good visual output, then this model from Samsung is a good option to consider. It sports a 32-inch HD display that uses a Wide Colour Enhancer technology to ensure natural tones of colour and contrast, as per company claims. In terms of sound output, it offers a usual 20W speaker unit built-in. It should be good enough for your bedroom or any other small to medium-sized room. The LED panel gives the TV a slim and sleek design, making it ideal for modern-day households. Finally, it has two HDMI ports at the back, which you can use to connect your set-top box and gaming console.
Sony Bravia KLV-32R202G
Here is a 32-inch HD-ready TV from Sony that uses a Clear Resolution Enhancer technology, which should deliver a visual output with bright and vivid colours. It also supports a refresh rate of 50Hz to give a snappy performance without any visible lags. Coming to the audio performance, this TV should be able to fill a small to medium-sized room, thanks to its 20W speakers. Furthermore, it uses a Clear Phase technology to ensure that the sound output is clear and crisp. Another interesting feature for this TV is that it supports FM as well, enabling you to listen to your favourite radio channels on the TV itself. It comes with multiple connectivity options, as it sports two HDMI and one USB port at the back.
Kodak 32HDX7XPRO
Powerful sound output is not something that you associate with a budget TV, but this model from Kodak breaks the norm. It offers a powerful-looking 24W speaker, which should easily fill up a medium-sized room, making it ideal for your master bedroom or living room. In terms of visual output, it delivers a good performance through the 32-inch HD TV that supports a 60Hz refresh rate. You should be able to enjoy a visual experience with bright and vivid colours. Furthermore, the TV boasts of having smart features like voice search, Google Play, Chromecast, Amazon Prime Video and more. Finally, you can connect additional devices like gaming consoles, Blu-Ray speakers, set-top boxes, USB drives and more using the three HDMI and two USB ports available at the back panel.