Vodafone has quietly introduced a new Vodafone R217 4G MiFi device in India to best Reliance Jio's JioFi range of devices. The new MiFi device by Vodafone supports connectivity of up to 15 users at once on WiFi. The company has listed the device under the 4G Dongle category on its website, as per which, it can deliver hi-speed data of up to 150 Mbps and up to 7 hours of battery life on a single charge with its 1800 mAh Li-ion battery. The company has priced it at Rs 3,690, but it can be purchased at Rs 1,950 under an introductory offer.
Coming down to technical specifications, the device has a rated downlink of 150Mbps and uplink of 50Mbps. It works on the standard 802.11 b/g/n standard and supports 800/900/1800/2100 Mhz LTE Bands, 900/1800 Mhz GSM band and 900/1800/2100 Mhz UMTS band. The device's hotspot can be monitored via an app for smartphones and tablets, and in addition to the regular WiFi based password authentication, there is the WPS option too for easier connection of devices without the need of sharing the password. The device measures 87.6 x 59.6 x 12.9mm and weights 78g. It device also supports up to 32GB of microSD storage.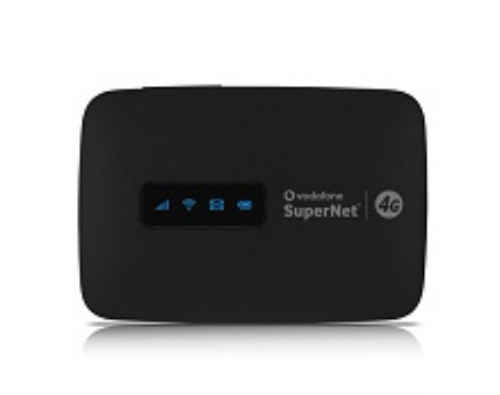 The new Vodafone R217 4G MiFi device offers better battery life as compared to the previously launched JioFi dongle. The JioFi 3 is the company's latest portable 4G device offering, which is listed simply as JioFi on the telecom operator's website. As per the listing, the device supports 802.11b/g/n WiFi standards, but only in the 2.4GHz range. It also comes with microSD card support and is backed by a 2600mAh battery with a micro-USB port for charging. The company recently announced an offer on the older JioFi 2 device, which is now available for purchase with a Rs 500 discount, thus bringing its price down to Rs 499 from Rs 999.
However, the customer will need to buy a new JioFi device and get a postpaid Jio connection for availing the offer. Additionally, they need to consecutively recharge with the Rs 199 postpaid plan for 12 months. After the 12th recharge, they will receive a Rs 500 cashback in form of credit and it will be automatically redeemed in subsequent postpaid invoices. With the Rs 199 postpaid recharge, users will receive 25GB of 4G data, along with unlimited free voice calls and SMS, and access to Jio's suite of apps like JioTV, JioCinema, and more. You can learn more about this offer here.