An article describing the launch of the latest mobile from Zen Mobile, called the Zen S10, which offers dual SIM capabilities along with a stylish design at Rs. 4,999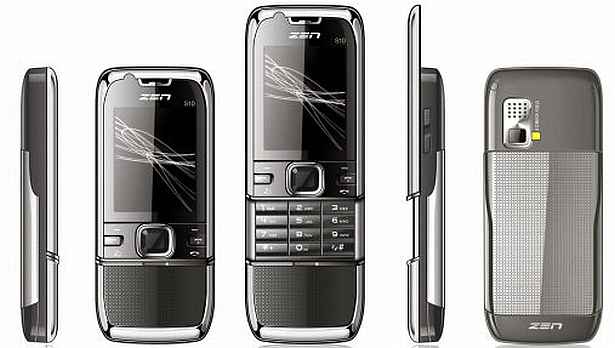 Zen Mobile launched its first dual SIM multimedia phone yesterday, called the Zen S10. The stylish slider phone comes in a solid metallic body, and is priced at Rs. 4,999.
The 2.2-inch TFT screen bearing Zen S10 is fitted with a 2MP camera with flash, and has other features like FM radio, expandable microSD memory (up to 4GB), and Bluetooth and USB connectivity. The phone also supports MP3/MP4 playback. Apart from all the above features, Zen Mobile further entices potential buyers by shipping the Zen S10 with a 2GB microSD card, bundled.
Zen Mobile's Managing Director, Deepesh Gupta, had this to say about his company's most recent launch: "With Zen S10, we have tried to move ahead with a new design to meet the increasing demands of our valuable consumers. We have blended quality with high end technology at the most reasonable of prices."

The Zen S10 will be entering a market of intense competition among other entry-level dual SIM phone manufacturers, such as Grapes, Lemon Mobiles, Micromax, Wynn Telecom, Mi-Fone, G-Fone, and others.