After making a huge buzz in the Indian market by a launching the affordable Mi 3, Xiaomi has announced its latest flagship device in China. We have been hearing rumours about the upcoming device and today the wait is finally over. The Mi 4 comes as a successor to the Mi 3 and has some impressive specs.
The device has been officially announced in China and Xiaomi International VP, Hugo Barra has posted the official specifications on Google+.
"We've just announced Mi 4 during our launch event this afternoon in Beijing. Here are the details:

- Stainless steel frame, unbelievable craftsmanship & polish
- Snapdragon 801 chipset, 3GB RAM, 16/64GB Flash
- 5-inch 1080p IPS display, very high color gamut (84% of NTSC range)
- 13MP rear camera, f1.8, real-time HDR, 4K video recording (Sony IMX214)
- 8MP front camera, f1.8, 80-degree wide angle (Sony IMX219)
- 3080mAh internal battery, quick charging at 9V/1.2A or 5V/2A
- Swappable back plate"
So we are looking at a smartphone that features a 5-inch full HD display and a stainless steel frame which has a changeable plastic back panel and Xiaomi will be offering a variety of panels including some with wood finish.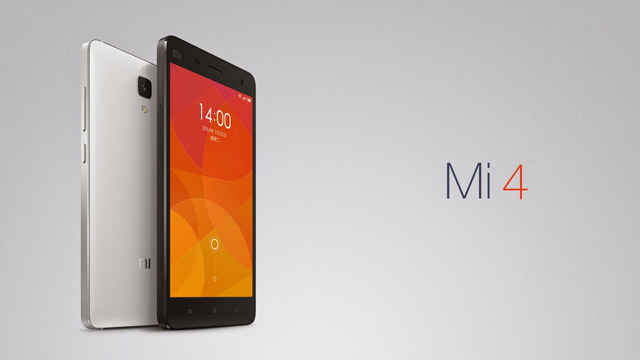 On the hardware front the smartphone is equipped with a 2.5GHz Qualcomm Snapdragon 801 quad-core processor with 3GB of RAM, 16GB and 64GB storage options, a 13MP rear and 8MP front cameras with Sony sensors, a 3080mAH battery and will running on Android 4.4 with MIUI 6 on top. It will also come with a rapid battery charge technology which charges the device to 60% in just one hour.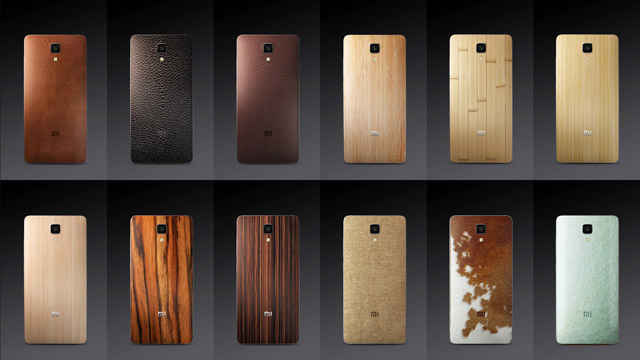 Just last week at the Mi 3 launch in India, Hugo Barra said that the company is planning to bring in the Mi 4 in India but didn't confirm a specific time frame as to when we can expect the device. Hopefully Xiaomi will try to bring in the new smartphone for the Indian customers sooner rather than later.
Xiaomi's Mi 3 is apparently doing very well in India as it got 1,00,000 pre-orders and according the company, it has already sold out it first lot of devices in just under 40 minutes.
Read our review of the Mi 3 here.