Multiple images of a yet to be announced LG device have hit the Internet. The rumoured new device, dubbed LG Fantasy, will run on Windows Phone 7 operating system. The LG Fantasy is likely to be launched in the first quarter of 2012.
The information regarding the new LG Windows devices was posted by a member of XDA Developers, who reportedly obtained a pre-production unit from a tester in Romania. The phone reportedly features an 8MP camera, a front facing 1.3 megapixel camera, 8GB internal storage and runs a 2nd gen 1GHz processor.
The benchmark tests run by the owner in Romania and shared on the XDA-developers forums show the LG Fantasy is faster than the HTC Radar. Check out the new device in the photo below: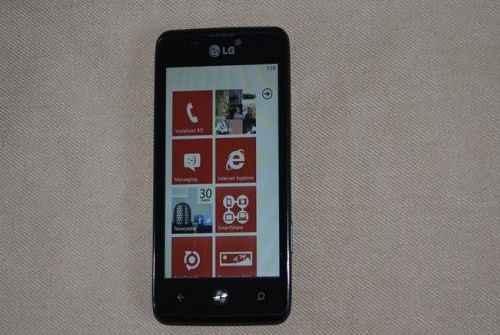 If the photos posted by the XDA member are to believed, the LG Fantasy appears to be a mid-ranged device. However, we may see more updates on the new device at the CES event, scheduled to be held in January 2012.
Also read,

Vote and Win!

Digit Icons of Trust 2011 Survey

Visit http://thinkdigit.com/trust to vote for your favorite tech brands in India.
Survey participation gives you a chance to win exciting gifts like wireless input devices, earphones and special edition Digit branded T-shirts.
As an appreciation of your valuable time and input, every participant will receive an assured gift in the form of Digit discount vouchers.
We encourage you to participate in multiple surveys to increase your chances of winning more goodies.