A German company called Neofonie has introduced a new tablet into the table-rich market, a super-sized tablet PC called the WePad. With a massive 11.6" [1366x768] touchscreen, the WePad calls itself "tablet PC for publishing houses", and is based on the Android OS, powered by a 1.66Ghz Intel Atom N450 processor. It also features GMA 3150 graphics, UMTS modem, Bluetooth, WLANn, optional 3G,1.3 MP webcam, 16GB storage with 32 GB SD card support, SIM card slot, 2 USB ports, optional GPS, and a flash card reader. The device supports Flash, multi-tasking, and also has integrated speakers.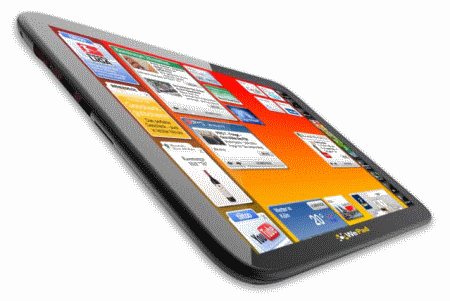 Neofonie's ingeniously-named WePad supposedly has a 6 hour battery life, and has access to the Google Android Marketplace, which is quite a feat for a non-smartphone. It will also have access to the company's "WeMagazine publishing ecosystem", WePad Appstore, and the pre-configured WeMagazine Reader. It weighs about 800 grams. Additional miscellaneous features include an ambient light sensor, motion sensor, stereo, and internal microfon.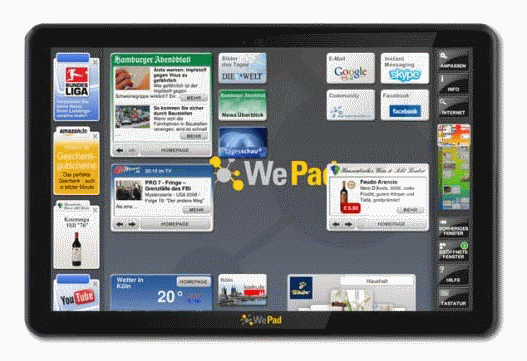 The WePad "provides elderly users...who generally have little to no experience with PCs, with intuitive and fast access to the digital world". It is meant to help migrate the readers of smaller print publishing houses to a digital format, "incorporating [its] branding and design". Prices are not yet known, but the tablet will soon be ready for pre-order. Check out the WePad site for more information.