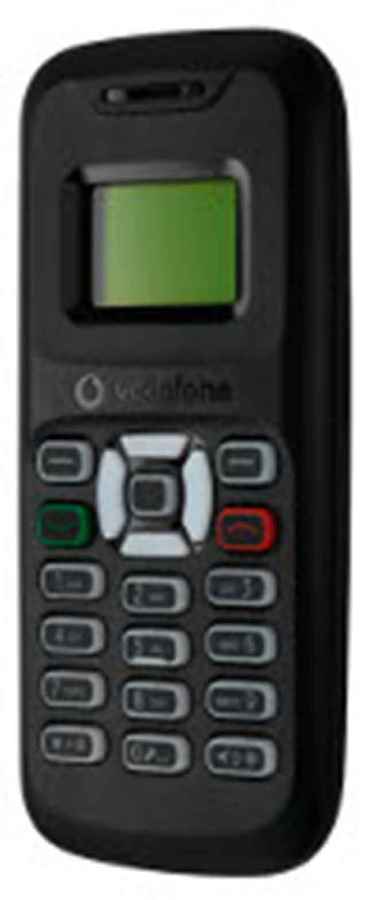 While we fortunate Indians are still grouchy about the poor 3G facilities in India, we need to remember that a large population of India can't even afford phones. Vodafone has now launched possibly the cheapest phone in the world with their Vodafone 150.
"The cost of mobile handsets can be one of the most significant barriers for people in accessing and benefiting from the growing number of socially valuable mobile services. The lives of people who use these phones - the Vodafone 150 and Vodafone 250 – will be changed and improved as they become part of the mobile society. I am proud of the work we have done and will continue to do in this critical area of customer empowerment."
Patrick Chomet, Vodafone's Group Director of Terminals
Priced at a mere $15, or Rs. 700, this phone is a boon for people in developing countries such as India, where mobile phone usage is booming. No longer will people have to rely on unbranded Chinese mobiles without warranty, or dodgy vendors selling second hand mobile phones of unknown legal status. Vodafone aims to reach 60% of India, by reaching deep into rural segments.

Besides voice calls and SMS, the phone will also support mobile payment services which are becoming popular in developing countries such as ours. By their estimate over 11 million Vodafone customers use mobile banking services

The Vodafone 250, a next model with a larger color screen and FM Radio will cost a -- still very cheap -- $20 or Rs. 900. As evident in the video below, the phone is quite similar to the feature phones of 5 years ago. However having a supported product such as this available today, and especially in the rural market where such a product stands to have a great impact is a pleasant thought indeed.


Phone specifications (Vodafone 150):
Black candy bar device with 5-way navigation key; 1.0" monochrome graphic display 96x64 pixels; voice and SMS; GSM 900/1800; polyphonic ringtones; vibration; alarm clock; calculator; currency converter; 2 embedded games; memory for up to100 entries in phonebook plus SMS storage; torch; battery: 500mAh (standby up to 400h, talk time up to 5h); mini USB connector.
For more technology news, product reviews, sci-tech features and updates, keep reading Digit.in or head to our Google News page.