The iPhone will be seeing its latest iteration shortly, and the latest news regarding its new form is that Apple will also be making a CDMA version for Verizon Wireless, and possibly for other CDMA operators in America, such as Sprint Nextel. This move could finally end AT&T's American iPhone monopoly, which till now was the only authorized GSM carrier for the iPhone. This exclusivity had made AT&T the dominant carrier of the American smartphone market, with a 43% share, according to comScore.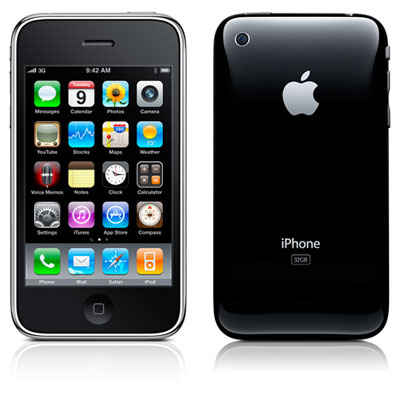 The two new iPhones of 2010 will be produced by two different companies: the CDMA phones will be produced by ASUStek's Pegatron Technology Corp; the GSM phones will be produced by Hon Hai Precision Industry Co. Insider information suggests that CDMA production will start in September, giving AT&T some breathing space.
Apple's iPhone CDMA move came some time after Verizon announced that it will be upgrading its network to a higher-speed technology (4G), which convinced the company that CDMA was not going to be as short-term a technology as previously thought by them. To be noted as well, is that Qualcomm Inc. holds the patent to CDMA technology.
In related news, there have been reports that Apple will be unveiling the new form of its iPhone on June 22nd 2010, along with its iPhone 4.0 OS. This news has also brought along with it rumours of what form the new iPhone will take: it will play 720p HD video on a 940x640 display, feature a 1GHz A4 SoC (system-on-chip) processor, as well as a front-facing camera.