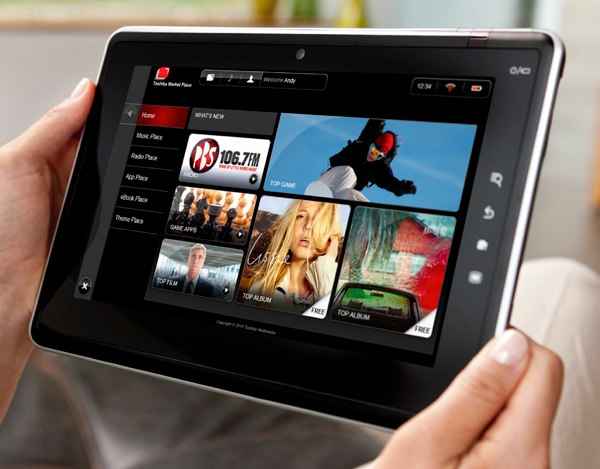 Though Toshiba's 10.1-inch Android Folio 100 tablet has not been especially well received, the company is not shying away from promoting the product further.
[RELATED_ARTICLE]Showing off the many apps available on the tablet (remember, it doesn't have access to the Android Market) and the Toshiba Market Place, Toshiba has released several promotional videos of the Folio 100 below, from the technology within the tablet to its many abilities. Check out the videos below, and let us know what you think about the Folio 100 - does it stand a chance against the iPad, PlayBook and Galaxy tab?
Toshiba's tablet is certainly well-endowed (check out the specifications here), and should provide some very snappy performance with its dual-core Nvidia Tegra 2 SoC.