#IBMCodePatterns, a developer's best friend.
#IBMCodePatterns provide complete solutions to problems that developers face every day. They leverage multiple technologies, products, or services to solve issues across multiple industries.
Click here to know more
Advertisements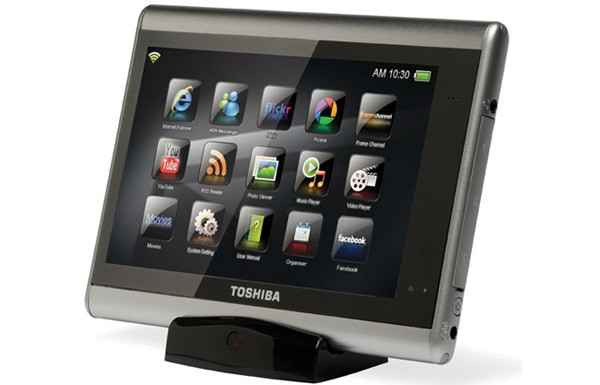 While speaking with Reuters about Toshiba's amazing Q1 sales in the United States (50% increase since the previous quarter), Jeff Barney, GM Digital Products for Toshiba America, let slip some information about Toshiba's upcoming tablet devices.
Two tablets were mentioned by Barney, one – a 10-inch Windows 7 device with two screens, two – a smaller Android device that will be cheaper but customizable. Both devices are meant for "media consumption" as their "main user activity", and Barney said that they will try to position it in way that it will not eat into its growing laptop sales. "We definitely see a place for the slate, we see there's a market there. It'll be expansive like netbooks, it won't be cannibalistic."
Toshiba already offers tablets in the Japanese and European markets (pictured above is the European device - Journe Touch - a MID that runs on Windows CE), and says it will introduce its two new slates late this year or early next year.