Vostro 3501
Popular tech to stay connected anywhere. Save more on exciting Dell PCs.
Click here to know more
Advertisements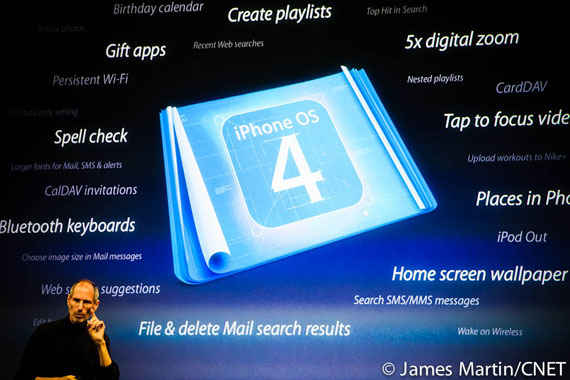 Last night's iPhone OS 4 unveiling created a lot of buzz around the world in the mobile community, and for several reasons. Several new features ("Tentpoles") were unveiled, and chief among them was the multitasking capability promised on the new OS for a variety of devices - from the iPhone 3GS to the iPad and iPod Touch 3rd Generation device. As you might have surmised, your iPhone 3G or iPod Touch 2nd Generation device will not be getting this feature…
Unfortunate, yes, but then again, it does make sense why Apple decided not to provide the functionality to iPhone 3G users. This is because the hardware of the iPhone 3G is just not capable enough. It has half the RAM of the iPhone 3GS (128MB DDR1 instead of 256MB DDR2), and its processor is slower and based on an older architecture as well (412MHz ARM 11 to the 3GS' 600MHz ARM Cortex-A8). These differences cannot be understated, and sadly, lead to the fact that your iPhone 3G is obsolete, at least when it comes to the holy grail of smartphones.
It will not run multitasking, it will not allow you to change wallpapers, but, there is some good news: it will run iADs. We love ads. Revolutionary though these interactive app-within-app advertisements maybe, does a user really benefit from it? No. Who does? Developers and Apple of course, and why would they want to miss out capitalizing on the much larger iPhone 3G user-base?
So, as an iPhone 3G user, what are you going to do? Upgrade to the iPhone 3GS? Or wait for the iPhone 4 that will come out later this year? Do let us know!
In the meanwhile, enjoy a video (embedded below) showing off the iPhone OS 4 running on an iPhone 3GS, something to turn you green with envy. And, if you wanted to see yesterday's Sneak Peek presentation, but did not manage to get a pass to the event, don't worry, Apple has been so good as to post a video of the entire thing on their site. Check it out here (Quicktime required).