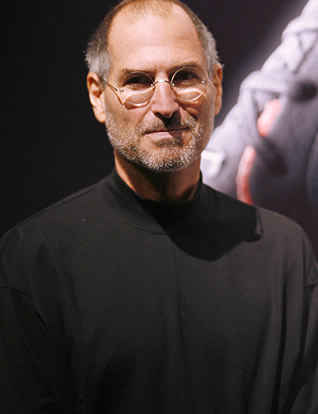 In his no-holds-barred interview at D8, Steve Jobs, branded the PCs as trucks of yesterday and tablets as cars of tomorrow, "When we were an agrarian nation, all cars were trucks. But as people moved more towards urban centers, people started to get into cars. I think PCs are going to be like trucks. Less people will need them. And this is going to make some people uneasy."

So does he expect the iPad to be the 'car' that replaces the 'trucks': "Is it the iPad, who knows?" But even Mr. Jobs was unclear as to how much time will this phasing-out take. The lack of a keyboard is a turn off at times, especially when a long document awaits to be written. And people do complain about it, to which Jobs responds: "Why wouldn't they be? When I am going to write that 35-page analyst report I am going to want my bluetooth keyboard. That's one percent of the time." Ah, you don't type lengthy articles, do you? 1% is a subjective figure, very subjective.
Jobs went on to say he feels that tablets will evolve to cover more aspects of computing that earlier belonged to the realm of desktops and then laptops: "The software will get more powerful. I think your vision would have to be pretty short to think these can't grow into machines that can do more things, like editing video, graphic arts, productivity. You can imagine all of these content creation on these kind of things." He says "time takes care" of a lot of issues, a lot of bottlenecks in the way of iPad or tablets in general, becoming the primary device of choice. And with the launch of smaller processors, hard disks, etc. we can understand what you are talking about Mr. Jobs.
Find the other parts of this candid interview here.