Sony releases Stability Firmware to Fix Bugs in Xperia Z1, Z1 Compact and Z Ultra.
Sony has started rolling out a new update for its Sony Xperia Z smartphones running Android 4.4.2 KitKat OS namely, the Sony Xperia Z1, Z1 Compact and the Z Ultra.
According to the Xperia Blog, firmware 14.3.A.0.757 will replace the older firmware 14.3.A.0.681 for the Xperia Z devices and fix the sound bug issue. The bug would sometimes cause notifications and calls to be played through the internal speaker instead of the external one, making calls difficult to hear.
The new update is being rolled out in UK, Russia, Germany, China, France, Poland, Israel, Sweden, Philippines, Netherlands, Austria and Slovakia as of now and will expand to other regions over the next few days. The company states that the update is being rolled out in stages, so some of you may not get it right away. Sony is also planning to roll out the Android 4.4 KitKat update for Xperia E1, Xperia T2 Ultra and Xperia M2 soon.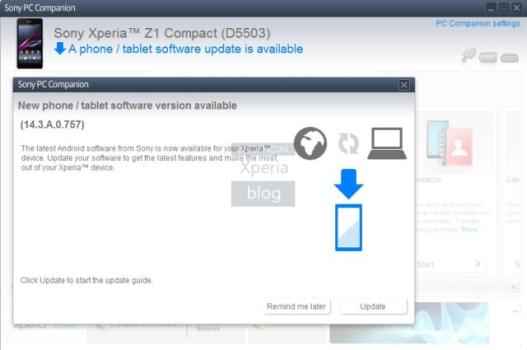 Sony started rolling out its Android 4.4 KitKat update officially on March 19 for these three devices. The update includes improved performance and UI optimization, tweaked Status Bar and Quick Settings which the company claims are more intuitive and customizable. The update also brings new Xperia Themes, that come with downloadable UI packs from Sony Select. The Japanese electronics giant has also revamped the Sony native app portfolio to include Messaging, Smart Connect, MyXperia, TrackID, TrackID TV, Small apps, Sony Select, Smart Social Camera and much more.
Source: Xperia Blog