Want to modernise your banking loan application?
Build an application that analyses credit risk with #IBMCloud Pak for Data on #RedHat #OpenShift
Click here to know more
Advertisements
Sony has announced the flagship Xperia XZ Premium and mid-range XA1 smartphones at Mobile World Congress. The Sony Xperia XZ Premium is the first smartphone to sport a 4K HDR display panel, and also comes with the company's latest imaging technology.
The Sony Xperia XZ Premium features a 5.5-inch 4K HDR display with screen resolution of 3840 x 2160 pixels. The display is unlike the 4K-branded display found on Z5 Premium from 2015. HDR has been one of the big themes at MWC 2017, and streaming service providers like Amazon and Netflix will soon be adding 4K HDR content on their catalogue. Sony says, the Xperia XZ Premium users "can enjoy a selection of 4K HDR content from Amazon Prime Video."
The prime attraction here is the new camera setup, called Motion Eye. The Sony Xperia XZ Premium sports a new 19MP image sensor with 1GB of DRAM embedded right into the sensor stack. Sony says, the added memory stack enables faster image scanning and data transfer. Another first for the XZ Premium's camera is the ability to shoot 720p slow-motion videos at 960fps. This has been one of the top features on Sony's RX100 range of compact cameras, and has now made way into the company's mobile sensor portfolio. Sony is also adding software features like predictive analysis for automatic capture of moving images.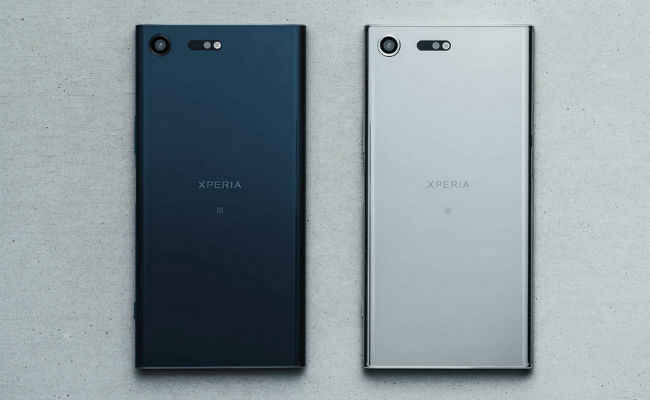 Under the hood of the Xperia XZ Premium, there is Qualcomm's latest Snapdragon 835 processor. While the Sony Xperia XZ Premium does become the first smartphone to be officially announced with the latest processor, it won't be launched until late spring this year. The Sony Xperia XZ Premium also follows on the design first seen with the Z5 Premium. It has a mirror-like exterior finished in Luminous Chrome or Deepsea Black colour. The front and rear of the phone is covered by Corning's Gorilla Glass 5, and could well stake claim for the fingerprint magnet crown.
Sony is trying to improve the XZ Premium in all possible aspects, reincluding IP65 and IP68 rating for water resistance. The smartphone houses a 3230mAh battery, which is subject to scrutiny considering it has to power a pixel-dense display and a new generation processor.
Along with the Xperia XZ Premium, Sony is also introducing its smaller sibling, named XZs. The Sony Xperia XZs will only be available in select markets, and touts the same camera found on the XZ Premium. It has a smaller, considerably modest 5.2-inch Full HD display, and a metal back similar to the Sony Xperia Z5. The Sony Xperia XZs is powered by Qualcomm's Snapdragon 820 SoC, and offers water resistance. The XZs will be available in April, and Sony has not confirmed the pricing just yet.