Sony could be bringing five new smartphones to Mobile World Congress next month, with the flagship device scheduled to sport 4K display and the Snapdragon 835 SoC. According to Review.ge, the smartphone is codenamed Yoshino and will showcase Sony's new imaging technology along with state-of-the-art hardware.
Sony's MWC 2017 event is scheduled to take place on February 27 at 1pm IST, and previous rumours have hinted at two new mid-range smartphones powered by MediaTek SoC, and a successor to the compact Xperia XA smartphone. With Samsung and Xiaomi opting out of MWC 2017, the focus has shifted towards the likes of LG and Moto to bring some new excitement.
The Sony 'Yoshino' reportedly houses a 5.5-inch 4K display with pixel density of nearly 802ppi. Powering the rumoured device is a Snapdragon 835 SoC, which will reportedly be launching first on Samsung's Galaxy S8. The smartphone is set to launch in 4GB and 6GB RAM variants, but the big addition here could be the new IMX400 camera sensor.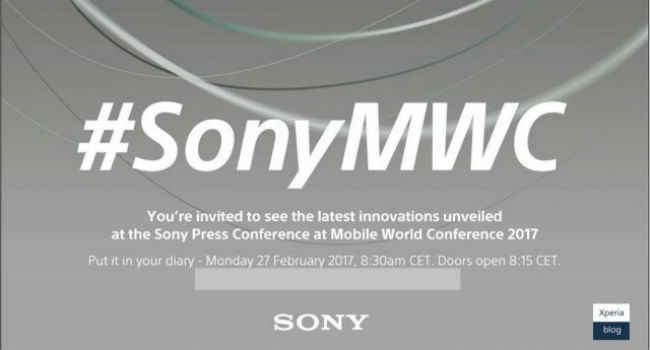 Next in the lineup is Sony BlancBright with a 5.5-inch QHD display, and either Snapdragon 835 or 653 SoCs. Alongside this is 4GB of RAM and the same IMX400 camera sensor. Following 'BlancBright' is 'Keyaki', a seemingly mid-range device with a 5.2-inch Full HD display, MediaTek's Helio P20 SoC inside, 4GB RAM, 64GB storage and 23MP/16MP cameras.
The last two devices in the lineup are expected to be the budget offerings codenamed 'Hinoki' and 'Mineo'. The Hinoki is expected to feature a 5-inch HD display, along with MediaTek Helio P20 chipset, 3GB RAM, 32GB storage, and 16MP/8MP front cameras. There is no information on Mineo as yet, but the pricing is expected to be under $350.
Sony has not launched multiple products at a single event, but the company may be looking to shift its focus to budget devices, with such upcoming launches.