Claimed to be "speech recognition with a brain", Siri enables your iPhone to organise your social life – collaborating with various sites to let book restaurant tables (OpenTable), movie tickets (MovieTickets), events (StubHub), and taxis (TaxiMagic), as well as get reviews of the latest happenings/hotspots/services in your city (CitySearch), all with the sound of your voice.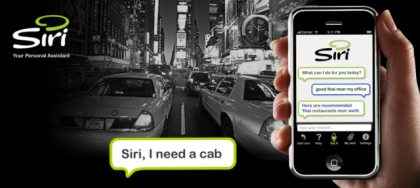 Using speech recognition technology, WiFi or 3G connectivity, and the iPhone's GPS capabilities, almost any query or command, from "Siri, where is the nearest 7Eleven?" to "Siri, get me two tickets for tomorrow's opera", will be processed, and Siri will respond with the information, be it search results, or confirmation of the booking.
Siri was founded in 2007, and had its roots in CALO (Cognitive Agent that Learns and Organizes), a DARPA (Defense Advanced Research Projects Agency) project at Stanford Research Institute. CEO of Siri, Dag Kittlaus, says Siri will learn and adapt to its user, filtering results based on the user's preferences over time. In Kittlaus' words, "This is the first version of a computer assistance that understands language, has the ability to delegate tasks and learn". The software, an application that combines several applications in one, also allows users to type the query/command in, instead of speaking it out aloud, generating the same results. Siri is also looking to integrate instant messaging and e-mail access to the application. It is now available as a free download for the iPhone, and soon, will also provide support for other smartphones, starting with BlackBerrys and Android-based phones. An incredibly useful application, Mr. Kittlaus describes it as a "do engine rather than a search engine".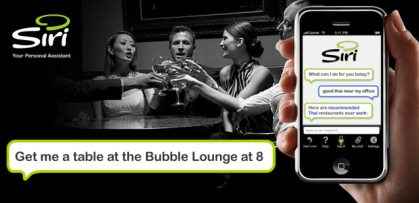 Download Siri iPhone App for free here: http://www.siri.com/download/