Samsung is developing two versions of Exynos 2200 SoC. Exynos 2200 SoC for mobile could double the graphics performance of A14. Exynos 2200 SoC for laptops will be roughly 20% faster than the mobile version.
Samsung seems to have some huge plans for its upcoming Exynos 2200 chipset. We first heard about it a few days back in a report that said this SoC will power an ARM Windows 10 laptop along with AMD graphics. But it looks like the company is developing two versions of the Exynos 2200 SoC - one for Android phones and the other for the laptop segment.
The Exynos 2200 SoC, in case you are wondering, will be a successor to the Exynos 2100, Samsung's flagship mobile processor for this year. The Exynos 2100 SoC is at the heart of the Galaxy S21 series flagship, so we believe Samsung is readying the new SoC for the next year's Galaxy S lineup.
That being said, the exact specifications of the SoC in discussion are still in the dark. The folks over at Sammobile have cited a source which claims that the early tests of Exynos 2200 are very promising. On top of being faster than the existing Exynos 2100 solution, the new chipset is said to outperform Apple's A14 chipset by a great margin.
The source claims that the Exynos 2200 for mobile will deliver 25% better CPU performance and 2.5% faster graphics compared to the Exynos 2100. More importantly, the chipset could double the performance of Apple A14 in terms of graphics. If the end result is anything close to these claims, then there's no doubt that the Exynos 2200 SoC is shaping up to be a powerful sequel to the Exynos 2100.
This also means that the Exynos 2200 solution for laptops will be even better. Laptops are not as compact as smartphones so the chipset will greatly benefit from better cooling. We are looking at roughly 20% faster performance than the mobile version according to the source.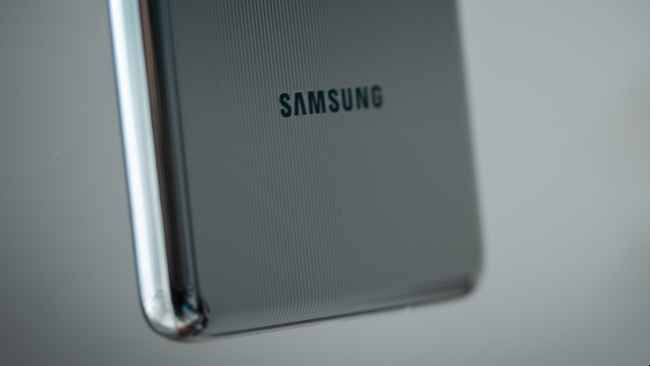 It's great to see Samsung stepping up its game to try and give the Apple A14 a run for its money. However, it goes without saying that Apple is probably already sitting on its own next-gen SoC designed to outperform the A14. We just have to wait and see if the Exynos 2200 SoC will be any good when it goes against Apple's solution later this year.