Rumours of Samsung working on a smartphone with a foldable display have been going around since quite some time. The rumoured smartphone has been dubbed the Samsung Galaxy X and new patent sketches of the device were submitted to the Korean Intellectual Property office earlier this week.
Spotted by LetsGoDigital, the patent is filed under the name which roughly translates to "flexible electronic device." The device drawings hint at a clamshell design with a hinge that is used to fold the screen of the device inwards . The phone has been touted to come with two displays, one of which is flexible whereas the other isn't. As the device is folded inwards, the screen should be safe from scuffs and scratches.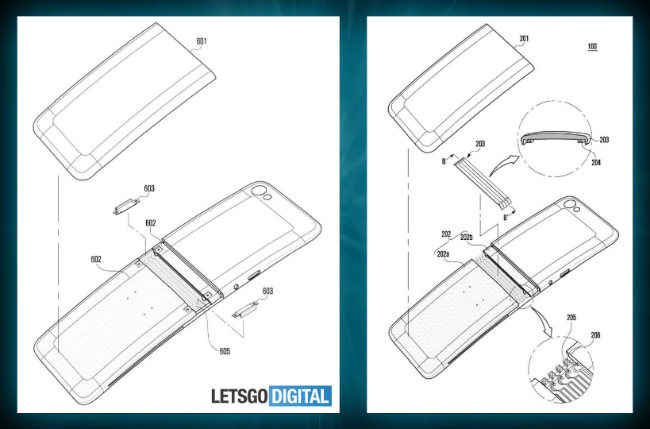 Image Credits: LetsGoDigital
As per the sketches, the Galaxy X looks like a flip phone and the hinge allows the display to fold without breaking or developing creases. According to previous reports, the foldable smartphone has received certification in South Korea ahead of its launch next year. The device has also been reported to receive a Wi-Fi and Bluetooth certification and is expected to enter production during the fourth quarter of 2017.
Apart from Samsung, Apple is also reportedly working on foldable displays for its future iPhones. The Cupertino based company is said to be partnering with LG for manufacturing the foldable displays. The company is switching from its current display manufacturer Samsung to LG due to fear of technology leaks.
Reports state that LG Display has kept a dedicated team to develop foldable OLED screens for the new Apple iPhones. LG Innotek, the company's sister firm has also tasked a team for overseeing the production of Rigid Flexible Printed Circuit Boards (RFPCB) for the foldable smartphone.