Samsung introduced the world to its new Super AMOLED display phone today, called the Galaxy S, and it is a looker, with a crisp interface and sleek lines, and a slim width of 9.9mm. It is one of the first exponents of Samsung's Smart Life campaign.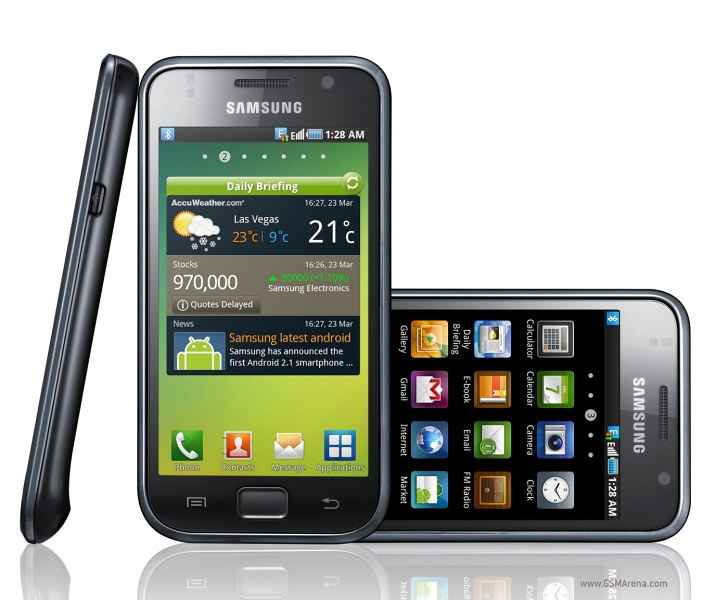 Based on Android 2.1, the Samsung I9000 Galaxy S has the following specifications: 4" Super AMOLED WVGA screen, 1 GHz CPU of unknown architecture, 5MP autofocus camera, Wi-Fi (802.11 b/g/n), GPS & A-GPS, 3G (HSDPA support), miniUSB, and Bluetooth 3.0, and up to 16GB of onboard memory.
Other interesting features of the Samsung I9000 Galaxy S are: Layar Reality Browser, which allows users to access rich augmented reality content; advanced LBS (Location Based Services); and 'Social Hub', which integrates numerous social networking clients and user's contacts.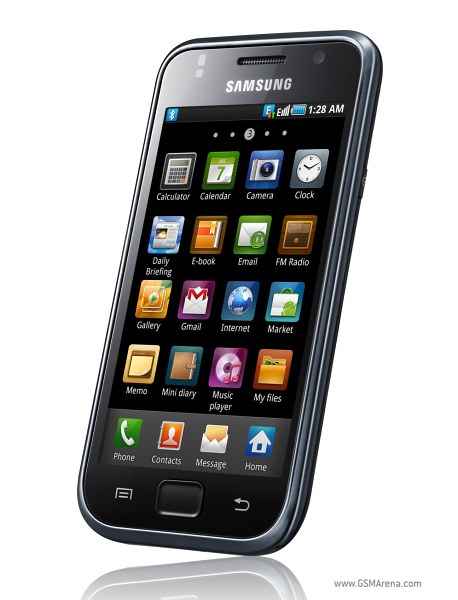 More about the Super AMOLED screen: it is said to be "20% brighter 80% less reflective, and with 20% better battery life". It's touch response is also considered to be "super-fast", and when coupled with the mDNIe (mobile Digital Natural Image engine) technology, gives astoundingly crisp and vivid.
Users of the Android 2.1 based Samsung I9000 Galaxy S will also have access to Android Market, as well as Google mobile services, which include Google Search, Gmail, and Google Maps. Other features include: Daily Briefing (weather, news, stocks, and scheduler), All Share (inter-device connectivity via Digital Living Network Alliance - DLNA - technology), Home Cradle (stand), Swype (text input method), and ThinkFree (apps for editing Microsoft Office documents).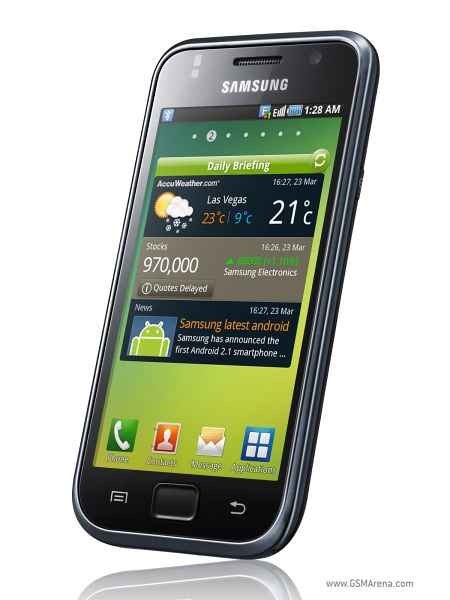 Supporting 720p HD video playback and recording, the Samsung I9000 Galaxy has been certified to be HD ready by DivX, just like the Samsung Wave. Pricing and availability are not known yet