Top reasons why you must attend #KubeSummit 2021
Get a detailed walk through on scheduling & automating deployment & scaling of #Containerized Apps. Register for #KubeSummit 2021 today. March 19-20
Click here to know more
Advertisements
Samsung has announced it will launch its Galaxy S Duos internationally next month. The device will first hit European markets followed by a worldwide roll-out. The Samsung Galaxy S Duos supports dual-SIM as the company promotes the device with 'Dual SIM Always On' feature.
The Samsung S Duos is said to be reminiscent of the recently launched Galaxy S III and is being branded as the dual-SIM version of the S III. The Galaxy S Duos runs on Android 4.0 Ice Cream Sandwich operating system and is powered by 1GHz Cortex A5 single-core processor. The device has 4-inch WVGA TFT screen with 480 x 800 resolution, 5MP camera, 4GB of built-in storage, microSD card slot and 1,500 mAh battery. For connectivity, the device supports Wi-Fi, Bluetooth, USB 2.0. The device comes preloaded with Samsung's ChatOn communication services.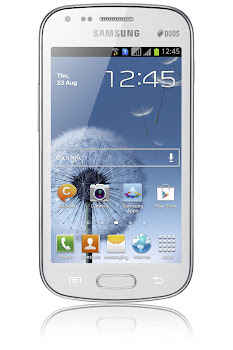 "Its unique 'Dual SIM Always on' feature allows you to receive calls on one SIM number while taking a call from the other, ensuring that you can manage both personal and work commitments without ever missing a call. You also have the flexibility of selecting different billing plans for either SIM, switching between them at your convenience," says Samsung while explains Y Duos' dual-SIM capabilities.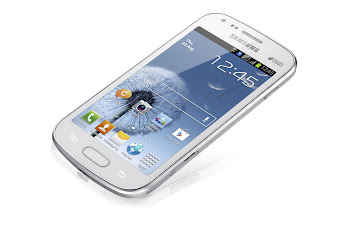 The company has not yet revealed the pricing of the device. Meanwhile check out the full specifications of the Galaxy Y Duos here.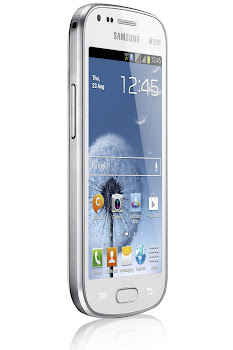 The dual-SIM phones are quite popular in emerging markets such as India. The Galaxy S Duos is yet another addition to Samsung's dual-SIM phones portfolio. The company has launched quite a few dual-SIM phones such as Galaxy Y Pros Duos and Ace Duos in the country. HTC also forayed into the dual-SIM smartphone segment with the Desire V and Desire VC.
Also read,