Vostro 3501
Popular tech to stay connected anywhere. Save more on exciting Dell PCs.
Click here to know more
Advertisements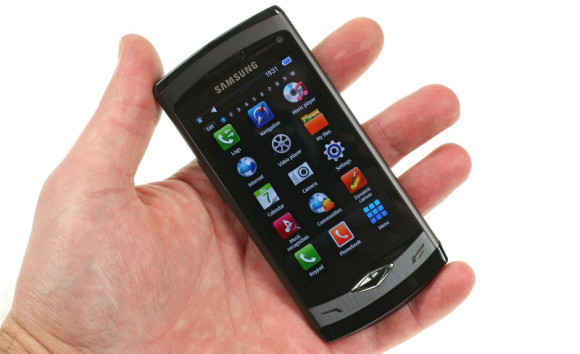 The much-awaited Samsung S8500 Wave is now available at various online stores across the world, ahead of its announced May release. Indian pricing is still not available however...UK pricing is between 330 to 370 pounds, which roughly translates to Rs. 22,000 to 25,000. As of now, Samsung's premier smartphone in the Indian market, the Samsung Omnia HD I8910, is priced around Rs. 27,500. So, you can expect the Samsung S8500 Wave to launch at a similar price-point, with a simultaneous drop in the Omnia's price. Prices of the Samsung S8500 Wave are also expected to drop within of month of its release.
The Samsung S8500 promises to make waves as it's the first device to run on the open-source Bada OS, as well as the first phone with a Super AMOLED screen that gives you unprecedented clarity and brightness that's especially useful for outdoor viewing. The display is on a capacitive multi-touch screen with a 480x800 resolution, offering fast and responsive gesture-based input with Samsung' TouchWiz 3.0 UI. The Samsung S8500 Wave is also the world's first mobile phone to receive DivX 720p HD certification, as it can record and play video at that resolution. The phone also has a 1GHz Cortex A8 processor, a 5MP camera (autofocus, LED flash, GeoTagging, smile and blink detection), 5.1 Virtual Surround Sound, Bluetooth v3.0, and microSD memory expandable to 32GB. All in all, the phone seems too good to be true, and the stunning clarity of its Super AMOLED screen has to be seen to be believed.
Check out the features and specifications of Samsung S8500 Wave and other latest Samsung Handset Models on Consumermate.com.