Samsung has launched its two latest phablets, the Galaxy Mega 6.3 and 5.8 in India.
The Samsung Galaxy Mega 5.8 (Rs. 25,100) will be available on store shelves by next week, whilst the Mega 6.3 (Rs. 31,490) will hit shelves on June 10. Both devices run on Android 4.2.2 Jelly Bean, are skinned with TouchWiz UI, feature 1.5GB of RAM, micro-SIM card slots, 8MP rear autofocus 1080p HD-capable cameras with LED flash, and 1.9MP front facing cameras.
The 8mm-thick Samsung Galaxy Mega 6.3 has a 6.3-inch TFT display with a 1280x720 pixel resolution, and weighs in at 199 grams. It is powered by the Qualcomm Snapdragon 400 chipset, featuring a 1.7GHz dual-core Krait processor coupled with the Adreno 305 GPU. The Galaxy Mega 6.3 features 16GB of built-in storage, which is expandable via microSD card to 64GB. It has the usual connectivity options, including HSDPA, LTE, Wi-Fi a/b/g/n/ac, NFC and an IR blaster. It is powered by a 3,200mAh battery.
The Galaxy Mega 6.3 and 5.8 come with many of the new features introduced with the SIII and Note II, such as Air View and Multi Window. There is no stylus bundled with the phablets however, and no S Pen features.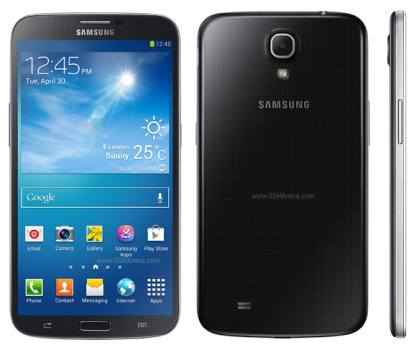 Samsung Galaxy Mega 6.3
The Samsung Galaxy Mega 5.8 bears a 5.8-inch TFT display with a qHD (960x540 pixel) resolution. Powered by the a 1.4GHz dual-core Broadcom chipset, the Mega 5.8's comes with 8GB of built-in storage expandable up to 64GB via a microSD card. Surprisingly, the smaller phone is slightly thicker than the Galaxy Mega 6.3 at 9mm, and weighing 182 grams. The Mega 5.8 is powered by a 2,600mAh battery, and comes in a dual-SIM, Duos variant.
We are eager to see just how well the two new Samsung phablets will do in India. The company's first two phablets, from the higher-end Galaxy Note family, have done exceptionally well in the country. By offering cheaper phablet devices, Samsung is obviously trying to cater to a wider audience, and continue cashing in on its smartphone-tablet hybrid popularity.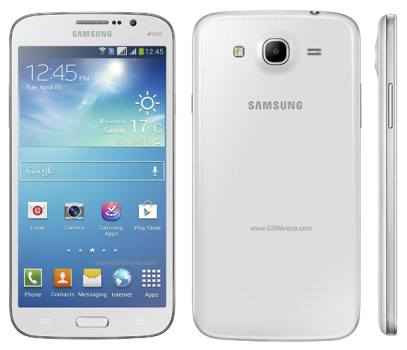 Samsung Galaxy Mega 5.8