The Samsung Galaxy X will work like a dual-screen handset, with each display running its own independent applications. The Korean smartphone maker is planning to launch the device under the Note brand in 2018.
Samsung is working on a foldable smartphone codenamed Galaxy X and is planning to launch the device under its Galaxy Note brand in 2018. The design of the smartphone has leaked in the form of patent filing and now the user interface of the device has appeared in another patent application.
The patent application spotted by Galaxyclub shows Samsung's foldable smartphone will work like a dual-screen handset, with each display running its own independent application. The details also reveal that each display will have its own app switcher and will be able to work in both portrait and landscape mode. The application also shows an option to use the device as a traditional smartphone, or one with dual-display , or even one that can be used in tent mode similar to 2-in-1 convertible laptops.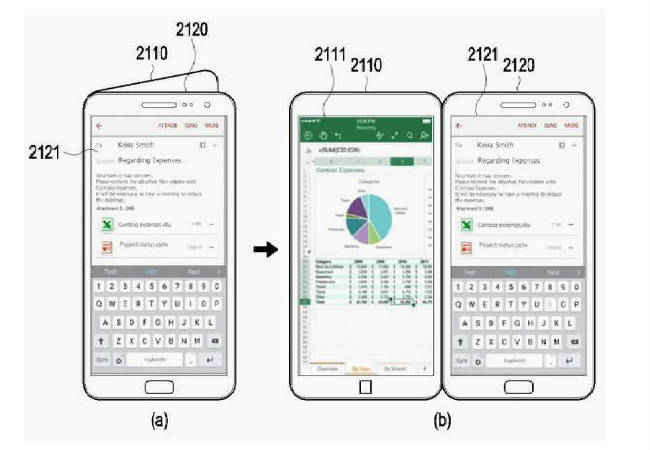 Another mode detailed in the patent application shows a system similar to that of Nintendo 3DS with one display acting as the screen and another one turning into joypad. It is not clear how Samsung will enable such an option considering that Android doesn't support any such function natively. Samsung also wants the second screen to be more intuitive when the device is folded. The patent filing shows a layout where the second display will show the cover of the book or album art of the music the user is listening to. This will have the more real-world appearance but there would also be an option to turn off the second screen and save energy.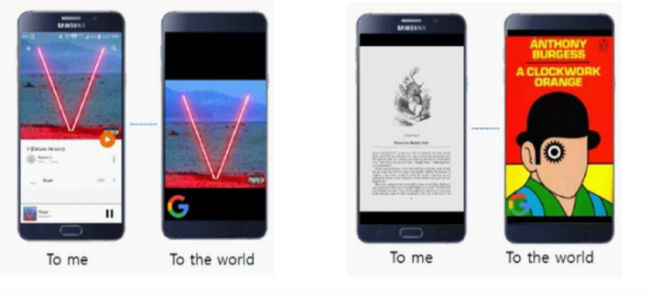 The idea depicted in Samsung's patent application seems reminiscent of ZTE Axon, the first smartphone to feature dual display and a foldable design. The Axon M also works similar to the UI proposed for Samsung's foldable smartphone but it remains to see how well engineered or different it will be from the existing foldable smartphone.
Samsung's smartphone division chief DJ Koh has confirmed that the company is working on a foldable display smartphone and is targetting to launch the first device under Note brand in 2018. He also cautioned that the Korean smartphone maker is prepared to push back the launch in case it can't fix the engineering hurdles associated with manufacturing such a device.
Tags:
samsung
samsung galaxy x
samsung galaxy x user interface
samsung galaxy x foldable smartphone
zte axon m
foldable smartphones
mobiles