OnePlus TV 32Y1 - Smarter TV
Android TV with superior craftsmanship and elegant design - Buy Now
Click here to know more
Advertisements
Samsung will finally unveil the Galaxy S8 and S8 Plus, its 2017 flagship smartphones later today. This will be the first major launch for the Korean smartphone maker since the Galaxy Note 7 debacle. Samsung will introduce its Galaxy S8 lineup at an event in New York and the launch will be livestreamed on the company's website. The livestream is expected to start at 8.30 PM IST and will also be available via Samsung Mobile and Samsung Electronics Facebook page. The event will also be streamed in 360 degree on the company's Unpacked 2017 app for Android and iOS.
With S8 launch, Samsung faces its biggest test yet and has an uphill task of rebuilding the lost confidence among consumers. We are expecting Samsung to apologise one last time for the Galaxy Note 7 debacle and detail plans to prevent future battery explosion. Samsung Galaxy S8 and its larger sibling S8+ have leaked many times leading up to this launch and here is everything we know so far.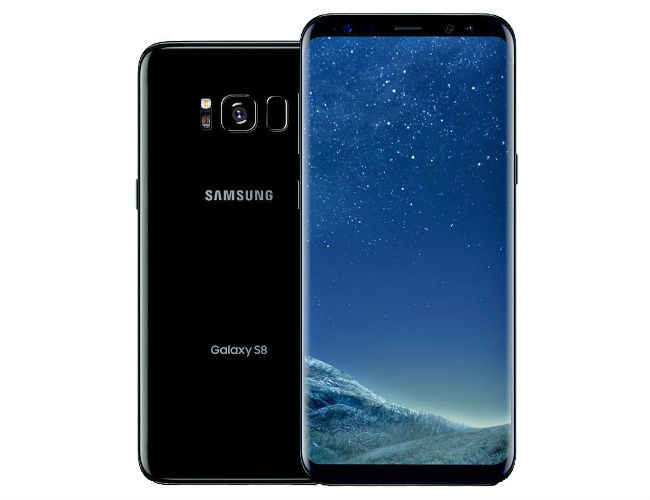 Bixby Assistant: Samsung has already revealed that its next AI assistant on Galaxy S8 will be called Bixby. Bixby is an update to the company's existing S Voice and will compete against the likes of Google Assistant and Apple's Siri. Bixby, like other smartphone assistants, will offer a conversational UI and deep integration with other apps. The digital assistant is expected to support visual and text recognition and will be context aware. The Galaxy S8 and S8+ will have a dedicated button to launch the Bixby assistant and Samsung plans to launch a VIV-based SDK for third party developers to integrate the AI assistant within their app.
Design and Display: Samsung Galaxy S8 and S8 Plus will be the first redesign in Samsung's Galaxy lineup since the launch of Galaxy S6 in 2015. The smartphone will come with reduced bezels on the top and bottom and ditch the trademark capacitive home button. The leaked renders suggest that Samsung is moving the fingerprint sensor to the back and it is expected to be placed next to the camera sensor. With Galaxy S8, Samsung is reportedly ditching the regular model in favour of curved screen displays on both the smartphones. The Galaxy S8 is expected to sport a 5.8-inch display while the S8 Plus will offer a huge 6.2-inch display. The smartphones will use Samsung's Super AMOLED display panels with a QHD+ resolution of 2960 x 1440 pixels. LG has already showcased a similar edge-to-edge display with the G6 and Samsung's Galaxy S8 will only be more dramatic with its dual-edge curved displays.
Hardware: Samsung Galaxy S8 and S8+ will be the first smartphones to house Qualcomm's latest Snapdragon 835 chipset, but that variant will only be available in the US, China and Korean markets. The company is expected to launch Galaxy S8 with Exynos 8895 chipset in all other markets. Apart from the chipset, the leaked specifications also reveal that the Galaxy S8 and S8 Plus will offer 4GB RAM, 64GB storage, a single 12MP rear camera and an 8MP front camera. Samsung is also bringing the iris scanner first seen on the ill-fated Galaxy Note 7 to the Galaxy S8 lineup. The smartphones will continue to offer a 3.5mm audio jack and are expected to bundle AKG-tuned headphones. Both S8 and S8 Plus will be IP68 water and dust resistant and house a 3000mAh and 3500mAh battery. The handsets will support wireless charging and offer Samsung Pay for contactless payments.

Accessories, Pricing and other rumours: Samsung is also rumoured to be working on a Microsoft Continuum-like dock called DeX, that will allow Galaxy S8 users to turn their smartphones into a full-fledged Android computer. The dock is expected to support HDMI output, two USB ports and an ethernet port. Evan Blass claims this accessory will be priced at €150 at the time of launch. Samsung will also introduce a new Gear VR headset to support Galaxy S8's larger display with bezel-less design. The company could also update its Gear IconX wireless earbuds and Gear 360 camera. Per Evan Blass, Samsung Galaxy S8 and S8+ will retail for €799 and €899 starting April 21 in seven different colours including Gold, Silver, Bright Back, Matte Back, Blue, Orchid, and Pink.