The latest upcoming flagship smartphone from Samsung has leaked yet again and this time gets pictured with the S5 and the S4
The year has come to end and we will be seeing a number of new launches in the coming months as CES and MWC are approaching. Samsung usually launches its flagship smartphone yearly in the year so there is no doubt that we will be seeing the Galaxy S6 in the first quarter of 2015. There have been a number of leaks and rumours in the past regarding the specs and the design of the flagship device and we think that it will be really important for the company to deliver a handset that makes a better impact than the last three flagship devices.
Speaking of leaks, an Iranian tech website has released a couple of pictures which shows some blurry pictures of the device itself. The first image shows the front and back of the handset with three colour options, presuming they are black, white and golden. The second picture shows the device alongside the Galaxy S5 and the S4 giving a clear indication that it will be a slightly taller device and could also sport metal frame.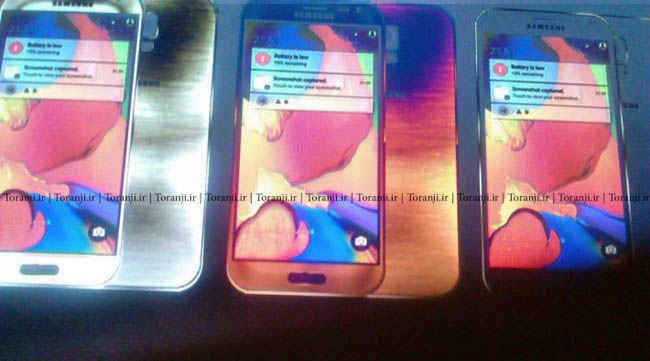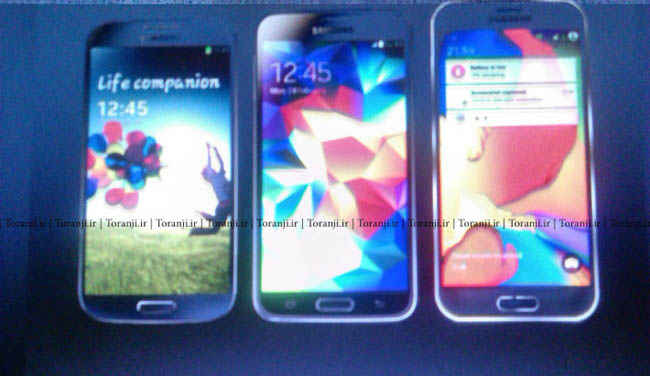 Previous leaks suggest that the S6 will feature a 5.5-inch QHD display, a Snapdragon 810 quad-core/Exynos 7420 octa-core processor with 3/4GB of RAM, 32GB of storage and a 20MP camera. On the software side, it will run Android 5.0 Lollipop out of the box and even the pictures above confirm the fact (if this is the real device).
The evolution of the Galaxy S smartphone has seen some ups and downs, but Samsung really needs to pull up its socks and provide a ground-breaking device as the market is slowly moving away from Samsung devices.
Also read: Samsung Galaxy S6: Rumor Roundup
Source: Toranji