A photograph taken from the Samsung Galaxy S III is doing rounds of the web today. Being touted as the first leaked sample shot of Galaxy S III, photo's EXIF and location data reveals that it was taken at a South Korean centre.
Rumours of the next Samsung flagship smartphone, Galaxy S III are once again in news. While reports suggest the Samsung Galaxy S III is going to launch in February, the first photo captured with upcoming phone's camera has been purportedly leaked. The first evidence of the Galaxy S III is reported by PocketNow, which has posted what seems to be a test photo taken with an unannounced device. If the EXIF data of the photo is to be believed, the photo was taken with a device carrying the model number GT-I9500, following the conventional nomenclature for the Samsung Galaxy devices.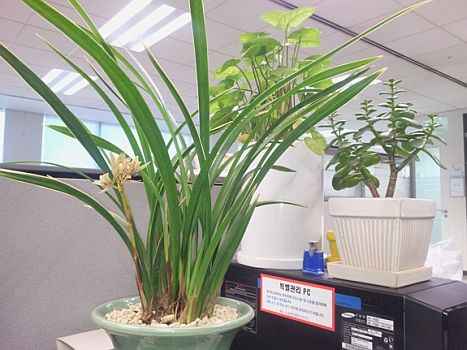 The image reportedly sports a 5MP resolution, which is quite surprising, given that the SII comes with an 8MP snapper. The metadata of the photo further suggests that it was taken at Samsung's centres in South Korea. You can also notice the back of a Samsung PC in the photo. According to PocketNow, the leaked photo has been leaked by same person who previously leaked test photos of the Galaxy SII, months before the official launch. TechRadar in its report points out that the photo may have been deliberately leaked by Samsung to keep the buzz going on.
However, there has been growing scepticism over the credibility of the photo. The first notable thing is that the photo has a 5MP resolution, as it's unlikely that Samsung launches its new flagship smartphone with a 5MP camera, considering the 8MP camera of the Sasmung Galaxy S 2. Also, the EXIF files can be easily manipulated, so the photo may be a faked one.
Also read,

Vote and Win!

Digit Icons of Trust 2011 Survey

Visit http://thinkdigit.com/trust to vote for your favorite tech brands in India.
Survey participation gives you a chance to win exciting gifts like wireless input devices, earphones and special edition Digit branded T-shirts.
As an appreciation of your valuable time and input, every participant will receive an assured gift in the form of Digit discount vouchers.
We encourage you to participate in multiple surveys to increase your chances of winning more goodies.