Want to modernise your banking loan application?
Build an application that analyses credit risk with #IBMCloud Pak for Data on #RedHat #OpenShift
Click here to know more
Advertisements
Samsung has introduced what it claims to be "world's first curved display smartphone" - the Galaxy Round. Featuring a curved 5.7-inch OLED 1080p display, the new Samsung smartphone is 7.9mm thick, weighs 154g, and comes with a 2800mAh battery.
Specifications of the Samsung Galaxy Round are very similar to the Galaxy Note 3. The Galaxy Round runs Android 4.3 Jelly Bean with Touch Wiz interface and is powered by a 2.3 GHz MSM 8974 quad-core processor along with a 3GB of RAM. It has 32GB built-in storage and supports up-to-64GB microSD card slot. The Galaxy Round has a 13MP rear camera with auto focus and flash and 2MP front camera.
Samsung has introduced a new Roll Effect, which enables users to check the date, time and missed call information by pressing gently on the side of the smartphone. There's a Bounce UX feature that allows users to control music with display switched off. Pressing to the left of the smartphone will play the previous track, while short press to the right plays the next track.
To browse pictures and videos, there's a Side Mirror feature that enables users to gain access to list of the album content with a left and right tilt.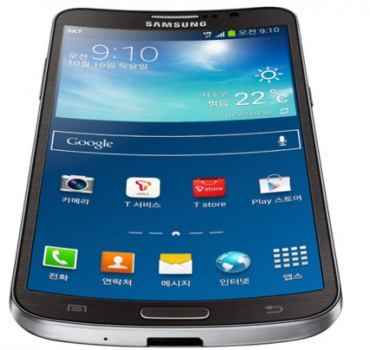 "The large screen size of the GALAXY ROUND provides additional benefits to users. Useful One-Hand Operation features bring a user's most desired controls closer to a preferred side of the screen," says a Samsung release.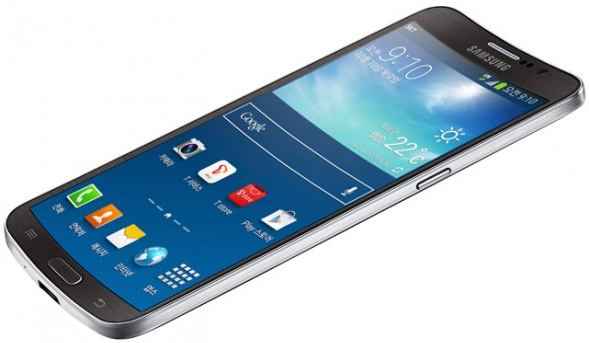 "The device enables enhanced multitasking capabilities that allow users to fully utilize the larger screen through Multi Window, a feature that enables users to open more than one application on the screen, run simultaneous multiple instances of the same application or to easily share content between applications."
The smartphone will go for sale in Korea from tomorrow and will be available in Luxury Brown for KRW1,089,000 (approximately $1,000). More colours options will be available soon. So far, there's no word when the smartphone will be launched in other markets.
Source: GSMArena