Bouyirdane confirmed to have bought the device off the internet this June and plans to sue the company
After Galaxy Note7, reports have emerged of its budget smartphone, the Galaxy J5 to have exploded in France. Samsung Galaxy J series is one of the most successful smartphone range for the Korean company in emerging markets.
The Associated Press reports that Galaxy J5 caught fire and exploded on Sunday. Samsung Galaxy J5 is the budget smartphone range from Korean electronics maker. Lamya Bouyirdane, the owner of the affected Galaxy J5, told AP that "she noticed the phone was very hot after she asked her four-year-old son to pass it over during a family gathering at her home. She said she threw the phone away when she realized it had 'swollen up' and smoke was coming out."
Bouyirdane is confirmed to have bought the device off the internet this June and plans to sue the company.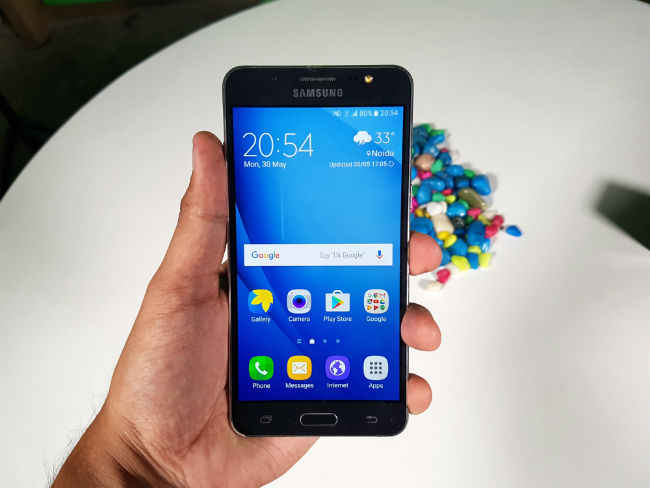 Samsung recently recalled over 2.5 million Galaxy Note 7 devices worldwide after the company failed to find and fix the cause for the batteries catching fire. Samsung recently confirmed that it has replaced 85 percent of affected Galaxy Note 7 smartphones in the US and has reportedly lost over $5 billion dollars.
Samsung, in a statement issued to CNET, said, "We are unable to comment on this specific incident until we obtain and thoroughly examine the device. Customer safety remains our highest priority and we want to work with any customer who has experienced an issue with a Samsung product in order to investigate the matter and support them. The issues with the Galaxy Note 7 are isolated to only that model."
While Samsung is trying hard to replace all the existing Galaxy Note 7 smartphones in the market, some of the fans seem to be holding onto the $800 product. Samsung has announced plans to limit battery to 60 percent charging in the US via software update while Note 7 owners in New Zealand won't be allowed to connect to carrier networks. While Samsung is yet to analyse the cause for Galaxy J5's battery explosion, it is important for the company to fix the battery issue before releasing its next flagship.