Samsung, it seems, is determined to bring the cheapest touchscreen phones to the Indian market. The Samsung S3650 Corby saw moderate success even at its cheap price tag of around Rs. 10,000. Samsung has now decide to launch a scaled-down version of the extensively marketed Samsung S3650 Corby phone - The Corby Pop C3510. It is speculated to have most of the features of its predecessor and a retail price tag of around Rs. 7,000. This will take the low-budget touchscreen phone battle to a completely new level.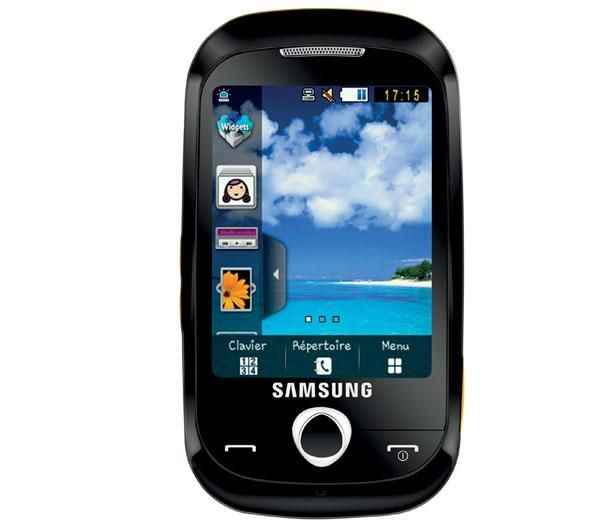 The complete feature set of the Corby Pop has not been announced yet, however rumors suggest that it will sport a 1.3-Megapixel Camera, 22MB internal memory and a strong Li-ion Battery suitable for a continuous conversation of as much as 8 hours! The Corby Pop also features a 2.8-inch touchscreen based on QVGA technology. It also has support for MP3 files and FM radio. The handset, like the S3650, will also have the trademark Samsung features such as 'multi-instant messaging' and support for social networking sites like Facebook, MySpace and Twitter. Though the price is quite decent for a touchscreen phone, it lacks features like 3G and Wi-Fi support. Although the 3G base is not very strong in India, lack of Wi-Fi support is something which will bother the user.
Incidentally, Samsung has also announced a better version of the C3650, which is Wi-Fi enabled as well. Although both phones were displayed on Samsung websites 'Coming Soon' section, there has been no official announcement by Samsung about their specifications and price which only allows people to speculate. The Cartoon UI went down well with the Indian consumers who found the interface 'funky' and easy to use. Another point favoring Corby is the presence of a Capacitive touchscreen which seems to be the preference among the Indian consumers. The aggressive pricing of this handset not only is a stiff competition to touch screen phones, but also to the basic phones sold around the price tag of Rs 5000-6000. Lets see if this price tag encourages other companies to follow suit.
List of other latest Android based Samsung phones in the market with pricing and specifications
Check out features and specifications of Samsung Corby Pop and click the products below to know about the features and specifications of other latest Samsung Corby Handset Models on Consumermate.com:
"
"