Qualcomm may launch the Snapdragon 8 Gen 1+ in May which is a bit earlier than usual. The Plus variants of previous generation Snapdragon SoCs had come in the June, July months. Well, it is not just the timing of the launch, but the new 8 Gen 1 Plus edition would also reportedly switch to a TSMC 4nm process replaced with Samsung's fab. The report comes from tipster Yogesh Brar (via Onsitego) who tweets, "So Qualcomm SM8475 (Snapdragon 8 Gen 1 Plus) will be announced in early May. Will be based on TSMC's 4nm platform with a number of improvements. But that not it, Qualcomm has some other chips as well for the mid & upper mid-range segment."
Here are the details —
Snapdragon 8 Gen 1 Plus: What we know so far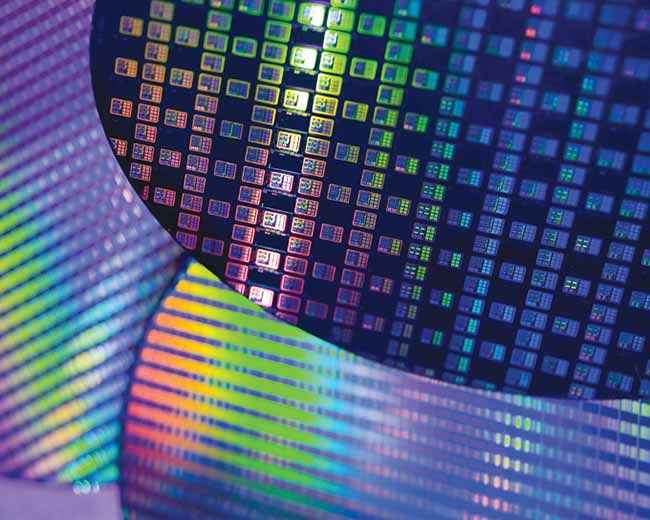 TSMC 5nm wafer design​ for reference
Qualcomm Snapdragon 8 Gen 1+ is said to have an SM8475 model number, while if you recall, the Snapdragon 8 Gen 1 had an SM8450 model number.
The new processor may use ARM's 4nm architecture and for fabbing the same, Qualcomm is reportedly partnering with Taiwan Semiconductor Manufacturing Company (TSMC).
TSMC's 4nm process node is considered more power-efficient than the alternative from Samsung. The current-gen Snapdragon 8 Gen 1 (made by Samsung) had got some flak for its heating and throttling issues. Meanwhile, the competitors had relied on TSMC with largely better results.
This could be the reason behind this alleged transition. At least the talk on the street is so.
As per this new report, we may get to see the Snapdragon 8 Gen 1 Plus in May and it predicts the chip to come within high-end phones from Xiaomi, OnePlus, Lenovo, and Motorola, Although not mentioned, you could expect the usual suspects like Samsung, Asus, Vivo, Realme, etc too.
Even the mid-range chips from the Snapdragon 7-series may be announced around this time.
For other news, reviews, feature stories, buying guides, and everything else, tech-related, keep reading Digit.in.