The Poco F2 could be in the works and could finally see the light of the day as Qualcomm is collaborating with Poco to bring something "special and very exciting". The Poco F1 was the first phone from Xiaomi under the brand Poco / Pocophone which became of the most sought-after phone for anyone looking to spend between Rs 20,000 to Rs 30,000. At the time, the Poco F1 had all the bells and whistles that were usually seen in high-end smartphones. Poco F2 Pro was also launched globally with Snapdragon 865 processor last year but is yet to arrive in India.
After a year of silence from Poco about the true successor to the Poco F1 and numerous "When is the Poco F2 coming" memes, Poco has revealed that it is partnering with Qualcomm to launch a phone in the coming weeks. Anuj Sharma, Country Director at Poco India posted a video on Twitter in which the collaboration is announced. That said, there is still no confirmation whether the upcoming Poco phone is the successor to the F1 or an entirely new device.
Poco fans have started speculating that it could be the Poco F2 which is expected to be powered by the Qualcomm Snapdragon 870 processor which recently debuted. The Snapdragon 870 is a slightly upgraded version of the Snapdragon 865 series of chips and is a likely candidate for affordable flagship smartphones that will launch in 2021.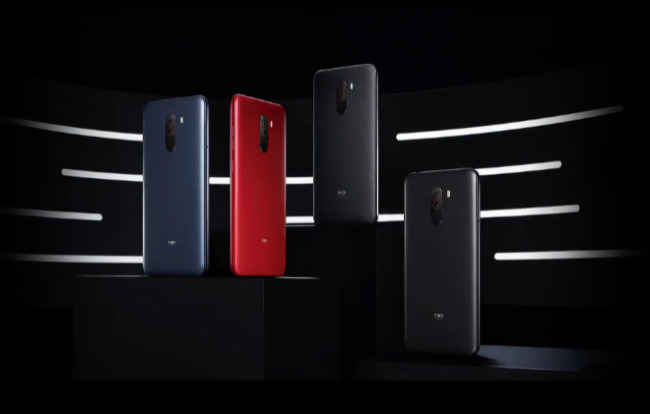 The Poco F1 was launched back in 2018 with a 6.18-inch Full HD+ (2246x1080 pixels) resolution display and is powered by the Snapdragon 845 processor. It was equipped with a primary 12MP camera and a 5MP depth sensor along with a 20MP selfie camera that worked in tandem with an infrared facial recognition system. The phone has stereo speakers and ran on a 4,000mAh battery that supports 18W fast charging.
It remains to be seen what Poco has in the pipeline for the successor to the Poco F1. Will it follow the footsteps of the original phone or will carve a new identity entirely? We expect Poco to start revealing more about its upcoming smartphone as we near the official launch date.