Working from home?
Don't forget about the most important equipment in your arsenal
Click here to know more
Panasonic is not a name you'd recall when you think of smartphones, but the 100-year old Japanese company has been making Android smartphones for quite some time. The Eluga lineup of phones has been aimed at budget and mid-range buyers all this time, but with the new Panasonic Eluga X1 and the X1 Pro, the company is now training its crosshairs at a more premium segment. Priced at Rs 23,000 and Rs 27,000 respectively, the two new smartphones from Panasonic's stable will now take on the likes of the Poco F1, Asus Zenfone 5z and even the Nokia 7 Plus. Armed with a premium stainless steel design and a strong focus on AI-based features, these are the most powerful phones Panasonic has ever made. But does it really hold a candle to the stalwarts?
Stainless Steel design with a notch on top
Well, the phones do look quite premium. The design is almost a carbon copy of the iPhone X but with larger bezels below the display and some minor differences here and there. In fact, the Eluga X1 and the X1 Pro also has a stainless steel body, just like the iPhones. It's quite heavy in weight too because of the materials used in the chassis. The body is encased in glass which wasn't touted as made by Gorilla Glass or anything, so I'm assuming it's not as durable. It's also quite slippery and prone to smudges. The glass back does enable wireless charging though, and Panasonic was quick to hype it up as the next best thing. However, the prevalence of wireless charger isn't as high as Panasonic would like to believe and support for fast charging would have been more attractive in that price point. Nevertheless, the Panasonic Eluga X1 and the X1 Pro do look the part of a flagship phone from the outside.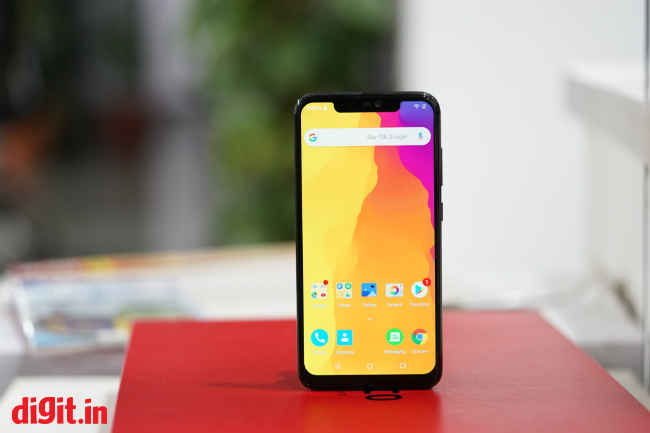 Up front, there's a 6.16-inch IPS LCD display, and like most Android phones these days, there's a notch on top. To be fair, the notch has more use than most other smartphones since it houses an IR sensor for infrared face unlock. It's something that the Poco F1 also have and based on what we saw, it's a bit slow to register your face and unlock. There's a rear-mounted fingerprint sensor to fall back on though, which works just as fast as most other smartphones.
Flagship MediaTek chipset with 6/128GB configuration
Powering the phone is a MediaTek Helio P60 chipset which is the Taiwanese chip designer's flagship chipset. The chipset also powers the Realme 1 priced at Rs 13,990 and the Oppo F9 Pro priced around Rs 23,990. It's an octa-core chipset arranged in big.LITTLE cores that go all the way up to 2.0GHz. There's also a dedicated AI co-processor in the chipset that handles AI-centric workloads like portrait mode, face unlock and the likes. The chipset is paired with 4GB of RAM for the X1 and 6GB of RAM for the X1 Pro. Similarly, the Eluga X1 has 64GB of storage while the Eluga X1 Pro has 128GB of onboard storage. There's a 3,000mAh battery that draws power from a USB Type-C port but unfortunately has no sort of fast charging.
'AI' Dual Cameras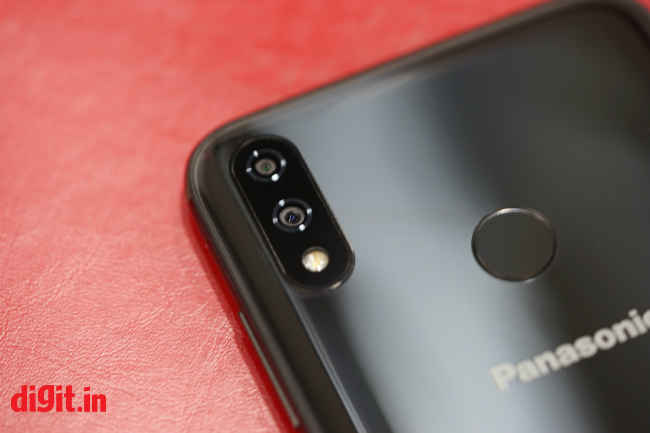 Panasonic also hyped up the camera a lot, claiming it's made better using 'AI'. What Panasonic is referring to is machine-learning based adjustments to the settings while shooting a photo. The phone automatically detects scenes and tweaks parameters like the exposure, white balance and the likes to get a good shot. The camera can also detect faces and applies beauty algorithms to make your face look better. It essentially smoothens out the details, much like what Oppo and Vivo phones do. The camera on the back is a 16+5MP dual sensor unit, with the secondary sensor doubling up as a depth sensor. The camera does seem to take good photos with ample details in broad daylight. I will be using the phones to take shots under low-light as well for a definitive verdict. The camera also has support for portrait mode which is nowhere close to the phones it's trying to compete with. The edges aren't that clearly defined and the blurring looks quite artificial.
Stock'ish' Android 8.1 Oreo
A good thing about the new phones is the close resemblance it bears to stock Android. The icons are redesigned but the UI layout is quite like how stock Android offers. That doesn't mean it's free of bloatware. Dual apps for gallery, email, and more are present. And there's the Arbo Hub. It's Panasonic's own take of an AI-based hub that will deliver personalised recommendations, but after a few minutes of usage, it seems to have everything Google already offers in Google Assistant. I see no point switching to the Arbo Hub from something as robust and functional as the Google Assistant which is also present full-fledged in this phone.
First Impressions:
You'll be easily enticed by the premium looks of the Panasonic Eluga X1 and the X1 Pro and there are enough features on paper to make it seem like a better buy than a few other phones in that segment. But using it for a while was enough to realise there's a lot more that needs to be done to make Panasonic's flagship phone compete with the likes of Poco F1 and the Asus Zenfone 5z. Both are clearly more powerful and reliable. Having said that, the Eluga X1 and the X1 Pro are fine attempts at making a good looking phone by Panasonic. Now all they have to do is make it work as good as it looks.