An article describing Oscar's foray into mobile phone market in India, with the simultaneous release of 'value for money' dual-SIM mobiles in India.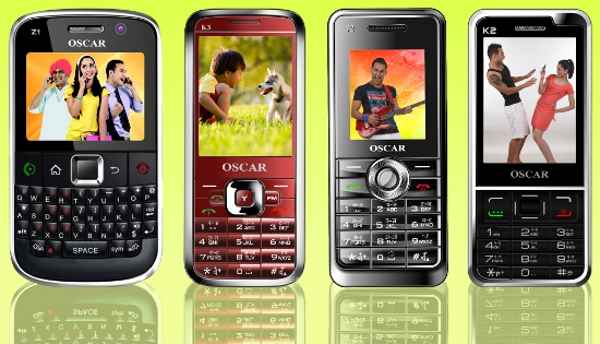 Consumer electronics brand Oscar reportedly announced its entry into the Rs. 70,000 crore cellphone market today. It has been noted that the initial launch was made across North and East India where Oscar has a stronghold in the market and is likely to make subsequent launches across the rest of India in the coming months.
Backed by 25 years of trust, Oscar has established its brand value in the consumer electronics industry by unleashing the value-for-money market & introducing a perfect combination of price-to-features in its products. OSCAR today poses itself as a significant player in this segment across product categories like CTVs, DVDs, Home Theatre Systems and Multi-media speaker systems. Oscar is reportedly the first brand in the market to introduce CTV`s, VCD Players, DVD`s and multimedia speaker systems at budget-friendly prices, with the prime objective of providing good quality and value for money products to its loyal consumers, over the last decade..
Sharing his viewpoints & the key motto of the company, Mr. Satish Verma, Chairman, Oscar Group, has reportedly stated, "Our foray into the telecom vertical is in keeping with our vision to provide consumers with high quality products at unmatched prices by following a no-frills policy. Our vision is to introduce the most affordable handsets in India keeping in mind the features to price ratio."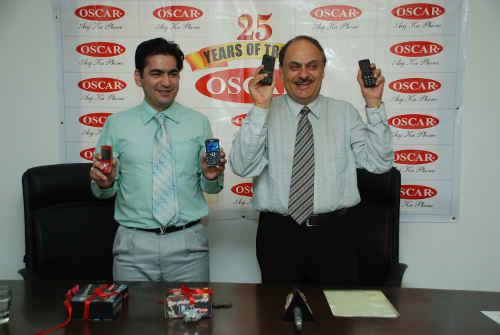 Speaking on the technology aspect, Mr. Karan Verma who heads the mobile operations at Oscar is said to have stated, "Oscar Mobiles are subjected to vigorous testing on all functions, in order to deliver quality at an affordable price. The models offer value through additional features across the range to provide a higher level of consumer satisfaction with special emphasis on providing additional features like enhanced network connectivity and superior audio and video quality in the models (All models have high audio output so that the phones can be used for communication even while in crowded areas where the noise level is high; the models have been upgraded to ensure minimum signal loss or call drops so that communication remains uninterrupted. The multimedia models have the distinction of video without breaks or jerks which provides the best viewing experience) and long life battery (some of the models have up to 30 days of standby because of the special 1800 - 2000 mAh battery used)".
The entire range of Oscar mobiles are designed to support Dual SIM GSM connectivity to allow customers to manage their personal and professional numbers efficiently, and are expected to ship with a 1 year warranty & backed by a comprehensive after-sales support with an existing network of over 250 service centres. Oscar is said to have spread its availability across 1,500 retail outlets across East and North India, while the network is estimated to grow about 8,000 retail outlets by the year end.
Oscar has proposed to launch a total of 10 handsets priced between Rs. 1700 to Rs. 4500 in the next 2 months. All the models are expected to offer some new features that no other brand currently offers at that price point. Of the first 6 mobiles already launched from the stables of Oscar, the base model N1 is reported to possess a vibration speaker, an industry first for an entry level phone at that price point.
Z1 – a higher end model is said to be an aspirational QWERTY keypad phone, powered by a super fast processor and armed with a front and rear camera, which is an industry first at that price point! Apart from the entry level N1, majority of Oscar mobiles are expected to be loaded with a wide-array of multimedia options including FM Radio, MP3, MP4, access to various social networking sites, excellent quality 1.3 MP camera among others giving distinctly superior pictures.
As per Industry estimates, mobile handset industry has reportedly grown exponentially touching 108 million mobile phones sales in the country in 2009-10, resulting in annual sales of Rs 27,000 crore as against Rs 25,910 crore during the previous year. Faster growth is predicted in the coming years as the mobile replacement market that currently stands at 55%, is expected to reach 70% by 2010 (according to BCG Research).