Vostro 3501
Popular tech to stay connected anywhere. Save more on exciting Dell PCs.
Click here to know more
Advertisements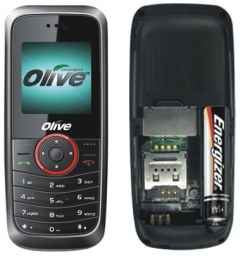 Olive Telecom has partnered with Airtel to offer a free Airtel connection with its trendy and practical budget phone, the Olive FrvrOn V-G2300. The Olive FrvrOn is India's first hybrid-dual powered mobile phone compatible with any AAA battery, and we've reviewed the device here.
The Olive FrvrOn with Airtel connection will cost Rs. 1,299, and for now, this offer will only be available in West Bengal. The phone will also be promoted in the rural areas of India with a "van promotion" that is hoped to have a wide-reaching scope. 19 vans are apparently already in action from the hubs of Kolkata, Cooch Behar & Behrampur. If they purchase the Olive FrvrOn from one of the vans, customers will get a free gift of a battery powered LED lantern.
Commenting on the partnership with Airtel, Arun Khanna, the Chairman of Olive Telecommunication, said: "After its successful debut and huge customer response for Olive FrvrOn we have partnered with Airtel, country's largest mobile phone operator offering a free Airtel connection with the handset at a consumer friendly price. The Airtel offer will be available in the West Bengal region. We now have a chance to take it to areas where the quality of electricity is not always very good. In effect we will take it to markets that the phone was intrinsically designed for."