Vostro 3501
Popular tech to stay connected anywhere. Save more on exciting Dell PCs.
Click here to know more
Advertisements
Nokia has started rolling out a fix for the Lumia 800's battery woes. The upgrade is likely to arrive on all the handsets over the next two weeks. Nokia says the new Lumia smartphone will automatically check for updates from time to time, and users will receive a message on their phones once the upgrade is available. The update will be delivered using the Microsoft Zune software (or Windows Phone 7 Connector if you have a Mac). Besides the battery fix, the fresh update (version 1600.2483.8106.11500) also features Wi-Fi connectivity enhancements.
The Lumia 800 battery glitch came to light back in December with many owners complaining that the Windows Phone wasn't pulling its weight in the battery department. Nokia later admitted that the Lumia 800 smartphone was indeed suffering from a battery glitch. Read our previous coverage here.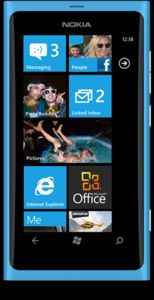 Nokia Lumia 800
Also read,
Source: Nokia Conversations