Vostro 3501
Popular tech to stay connected anywhere. Save more on exciting Dell PCs.
Click here to know more
Advertisements
Nokia has said that the battery issue discovered in its newly launched Lumia 800 smartphone is likely to have minimal impact in India. Nokia is also offering free replacement units for the affected Lumia 800.
"India impact will be minimal since we just started shipping. Therefore, if a consumer buys a Nokia Lumia 800 today, there is absolutely no impact. Nokia will go the extra mile to delight their consumers, especially with a flagship product like Lumia 800," Nokia said in a release.
The release comes in the backdrop of reports of battery problems in the new Lumia 800. Nokia has reportedly acknowledged that the battery glitch and is expected to release an update to fix the problem soon. It's learnt that early adopters of the Nokia Lumia 800 reported that the device was grappling with an issue with the battery status displaying tool that showed lower than the actual capacity.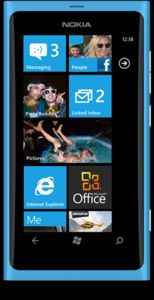 Nokia Lumia 800
Nokia said that it had already started an investigation into the matter. It further said that a software glitch restricted the phone's ability to harness the full battery capacity. Nokia will be releasing an update to fix the software issue by early 2012. According to reports, the update may come with performance enhancements as well.
You can also check if your Lumia 800 is suffering from the problem. All you have to do is run the battery status test from the diagnostic tool (already available in the device). First fully charge the battery and then dial ##634# to access the diagnostic tool. Then move to Battery Status section, if it shows the battery below the 1,000 mAh, it means the handset is affected.
Also read,

Vote and Win!

Digit Icons of Trust 2011 Survey

Visit http://thinkdigit.com/trust to vote for your favorite tech brands in India.
Survey participation gives you a chance to win exciting gifts like wireless input devices, earphones and special edition Digit branded T-shirts.
As an appreciation of your valuable time and input, every participant will receive an assured gift in the form of Digit discount vouchers.
We encourage you to participate in multiple surveys to increase your chances of winning more goodies.