#IBMCodePatterns, a developer's best friend.
#IBMCodePatterns provide complete solutions to problems that developers face every day. They leverage multiple technologies, products, or services to solve issues across multiple industries.
Click here to know more
Advertisements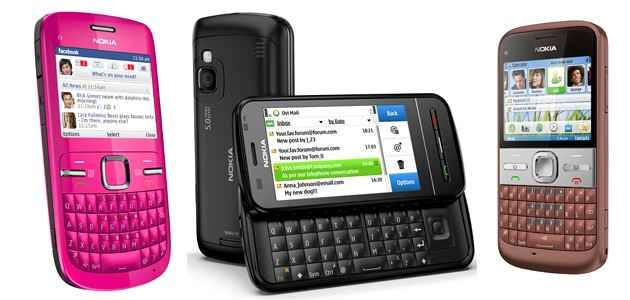 It was no coincidence that Nokia would unveil three brand new social-networking QWERTY phones a day after Microsoft's counterpart Kin devices. These Nokia Messaging Cseries and Eseries smartphones are meant "to put better messaging and social networking tools in the hands of more people around the world at affordable prices."
Nokia C3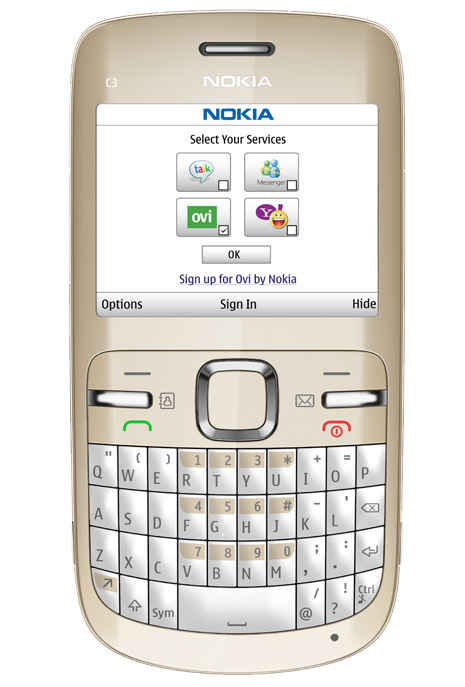 Nokia's cheapest phone to feature a physical QWERTY keyboard, the C3 comes in hot pink, slate grey, and golden, and is based on the Series 40 platform (the first physical QWERTY S40 phone). It attempts to bring smartphone functionality to the entry-level market. The C3 is treated as a low-end device, and does not feature 3G or A-GPS, or have any fancy sensors or meters. It features Ovi Mail, and has native Twitter and Facebook applications. It also has instant messaging through Windows Live Messenger, Yahoo! Messenger, Google Talk and Ovi Chat. Approximate price: 90 EUR or Rs. 5,500
Nokia C6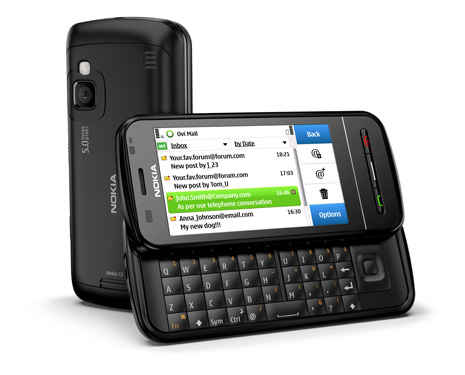 Possibly the most versatile and feature-rich of the pack, it offers horizontal-sliding QWERTY keyboard phone that features a resistive touchscreen, comes in black or white, and is based on the Series 60 platform. It has a wide range of additional functionalities, and offers 3G connectivity, apart from a variety of sensors and meters. It also offers Facebook, Hi5, MySpace applications, Ovi Maps, Ovi Suite, Ovi Store, Ovi Share, Ovi Contacts, Mail for Exchange, and such PC applications as Microsoft Outlook, Outlook Express, Lotus Organizer, and Lotus Notes. Approximate price: 220 EUR or Rs. 13,500
Nokia E5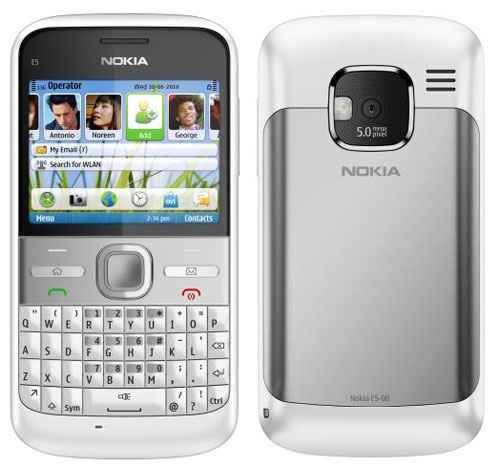 The business connectivity/messaging powerhouse, the Nokia E5 is based on the Series 60 platform, is the successor of the E63, and comes in carbon black, chalk white, copper brown, silver grey, and sky blue. It features a special People-Centric homescreen, Ovi Suite (PC/Mac), Nokia Messaging email, Facebook client, Mail for Exchange, Nokia Messaging IM, Easy Dialling, Calendar Office tools, OVI Contacts 1.1, Lotus Notes Traveler, World Traveler, Vlingo, F-Secure, VPN client, Device management (TARM support), VoIP. Approximate price: 180 EUR or Rs. 11,000

Check out the complete specifications below:








Phone
C3
C6
E5
Dimensions
115.5 x 58.1 x 13.6 mm
113.4 x 53 x 16.8 mm
115 x 58.9 x 12.8 mm
Weight
114 g
150g
126g
Operating System
Series 40
S60 5th Edition, Symbian OS v9.4
S60 3rd Edition, Feature Pack 2, Symbian OS version v. 9.3
Screen Size, Type, Resolution:
2.4-inch,320x240 TFT
3.2-inch, 640x360 nHD
2.36-inch, 320x240 QVGA
Input
QWERTY keyboard
QWERTY keyboard, resistive touchscreen
QWERTY keyboard
Camera
2 MP (1600 x 1200 pixels) 4x digital zoom
5 MP (2584 x 1938 pixels) 4x digital zoom autfocus with LED flash
5 MP 3x digital zoom Zoom up to 3x (digital), LED flash with full focus
Storage
55 MB internal memory, expandable to up to 8 GB with microSD card
200 MB internal memory, expandable to up to 16 GB with microSD card
Free user memory: 256 MB
MicroSD memory card slot, hot swappable, up to 32 GB
Connectivity
Bluetooth 2.1 EDR wireless connectivity, High-Speed USB 2.0 (micro USB connector), 3.5 mm AV connector
Bluetooth 2.1 EDR wireless connectivity, High-Speed USB 2.0 (micro USB connector), 3.5 mm AV connector
Stereo Bluetooth version 2.0 (A2DP & AVRCP), High-Speed USB 2.0 (micro USB connector), 3.5 mm AV connector
Data Network
GPRS class A, EGPRS class A, WiFi 802.11b/g,
GPRS class A, WiFi 802.11b/g, CSD, HSCSCD, WCDMA, HSDPA, DTM
HSDPA cat9, WCDMA, GSM GPRS data class 32, GSM EGPRS data class 32, DTM32, EDGE, WiFi 802.11b/g
Battery life
BL-5J 1320 mAh Li-Ion battery
Talk time (maximum):
up to 8 hours
Standby time (maximum):
up to 500 hours
BL-4J 1200 mAh Li-Ion battery
Talk time (maximum):
GSM 420 mins
WCDMA 300 mins
Standby time (maximum):
GSM 400 h
WCDMA 400 h
BL-4D 1200 mAh Li-Ion battery
Talk time (maximum):
GSM up to 18 h 30 mins
WCDMA up to 5 h 30 mins
Standby time (maximum):
GSM 705 h
WCDMA 705 h
Misc
Stereo FM
Stereo FM, Integrated GPS, A-GPS receivers, Accelerometer, Orientation sensor, Proximity sensor, Ambient light detector,
Internal vibra and antenna, A-GPS, Stereo FM