OnePlus TV 32Y1 - Smarter TV
Android TV with superior craftsmanship and elegant design - Buy Now
Click here to know more
Advertisements
Nokia is reportedly prepping another Asha phone, Asha 306, which will have smartphone-like features such as full-touchscreen, pinch to zoom, and a pull down notification bar at the top. According to reports, Nokia is also working on an upgraded operating system called Meltemi, combo of Symbian and Meego OS. It's notable that Nokia's Asha-series phones run on Series 40 platform.
Reports of another Nokia Asha phone are triggered by a leaked user manual, which suggests the Asha 306 comes with GSM connectivity, Wi-Fi, Bluetooth, a 3.5mm headset jack, a camera of unknown resolution on the back, Micro USB, and hot-swappable MicroSD card slot supporting cards up to 32GB. According to Unwiredview.com, the Nokia Asha 306 will be launched in the first week of July. The site suggests Nokia may announce the Asha 306 at its forthcoming Nokia Connections annual event.
Nokia's Asha series of low-cost phones are aimed at the developing markets such as India. The company has so far come up with Asha 303, Asha 300, Asha 200, Asha 202, and Asha 203 in the market. However, none of the Asha devices are full touch. All of the Asha phones come with physical keypads, while the Asha 303 has touch plus Qwerty input. You can download the purported Nokia Asha 306 user manual here.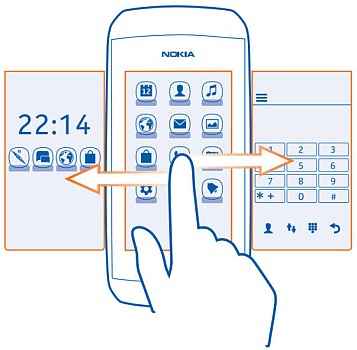 Source: Unwired View
Also read,