Working from home?
Don't forget about the most important equipment in your arsenal
Click here to know more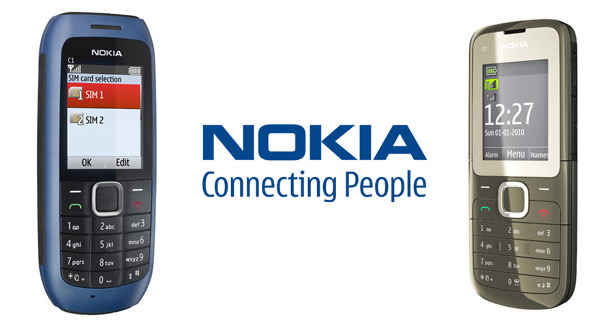 Everyone - or at the very least, those who use dual SIM phones - is excited about Nokia's upcoming entry-level dual SIM phones, and now the Finnish giant has announced they're in the final pre-release stages, and will be launching the Nokia C1-00, and Nokia C2-00 simultaneously in the next couple of months, following their global launch. The reason for the excitement is plain - apart from Samsung, no other major international mobile manufacturer currently offers dual SIM mobile phones in India.
Though the official prices are not yet known, previous estimates released in euros on Nokia's site peg them to be around Rs. 1,700 for the C1-00 and Rs. 2,500 for the C2-100. According to a spokesperson from Nokia India, the company is undecided whether to produce the phones in India's Chennai facility, or elsewhere.
Also targeting the rural sector, the phones will also come with Nokia Ovi Life Tools installed. So, for now we can expect a launch either on Tata DoCoMo or Reliance Mobile, the respective GSM services of the telecommunication giants, as they're the only ones who presently offer the service.
You can check out the full specifications of the Nokia C1-00 and Nokia C2-00 phones here, and read more on Ovi Life Tools here.