Nokia entered the Dual SIM market in 2011 and already commands 19 percent market share. Also manages to hold on to Smartphone leadership as well.
Finnish mobile phone maker Nokia is making a comeback in the low-end segment in India after taking a beating from the local brands. The recent rupee depreciation compelled the Indian phone brands to hike the price of low-end models, thereby losing the market grip. Nokia not only made a comeback in the low-end segment but has also gained a remarkable lead in the dual-SIM phones segment. According to a media research, multi-SIM shipments accounted 54 per cent of the total handsets market during November 2011 in the country. Nokia is leading the race with 19 per cent market share, followed by Micromax (7.1 per cent) and Karbonn (6.9 per cent).
According to the report, Nokia also managed to cope with the foreign exchange fluctuation as it mainly sources components for the low end phones from local market. On the other hand, the Indian phone makers such as Maxx Mobile, Lava, Micromax and Karbon were forced to increase price as the components of their phones are sourced from China and other Asian nations.
Ajjay Agarwal, Chairman & Managing Director, Maxx Group acknowledged that the rupee depreciations in recent months had made adverse impact on their market share. He also pointed out that other Indian manufacturers had to increase price to keep their profit margins safe. According to reports, a number of Indian and Chinese mobile handset players have witnessed a significant dip in shipments.
Nokia has launched as many as seven phones including the Asha series in the dual-SIM category. It may be recalled that Nokia had lost a significant ground of late after local handset manufacturers such as Mircomax joined the fray. Nokia's market share had dipped from nearly 60 per cent to less than 30 per cent, mainly because it didn't have dual-SIM phones in the market. According to reports, Indian brands grabbed some 25 per cent share from Nokia.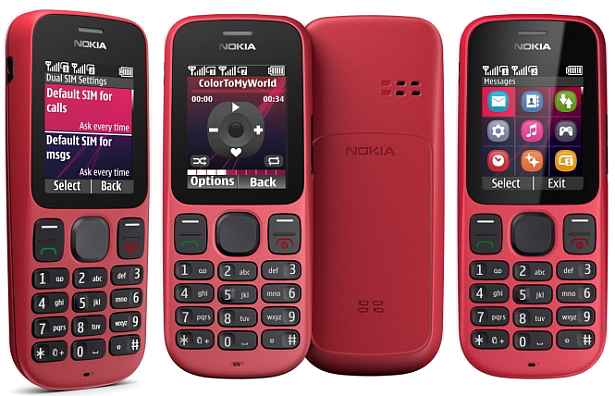 Nokia recently launched budget Series 30 music phones, with dual SIM variant

Also read,