The wait is finally over. Nokia has announced the availability of its first Windows Phone 8 powered devices in India. The Lumia 920 and the Lumia 820 will be available from tomorrow in select cities – Delhi, Mumbai, Chennai, Hyderabad, Bangalore and Calcutta. They will be made available in the rest of the country in the due course of time.
The Lumia 920 has an MRP of Rs. 38,999. It is designed with a polycarbonate shell, and come with PureView technology, however, without the massive sensor of the original 41MP Nokia 808 PureView (despite the 920 being 10.7mm thick). It instead houses an 8.7MP camera with an LED 'pulse burst flash', which is capable of 1080p HD video recording at 30 fps. It features floating lens technology, which supposedly rivals the optical image stabilization (OIS) of DLSRs, and enables the sensor to capture more than 5-10 times the light of regular smartphone cameras.
The Lumia 920 has a 4.5-inch curved glass IPS LCD display, which with Nokia's PureMotion HD technology, delivers a "better than HD resolution" of 1,280x768 pixels (WXGA). The touchscreen will also be navigable with gloves on. The Lumia 920 supports wireless charging with Qi interoperability standards.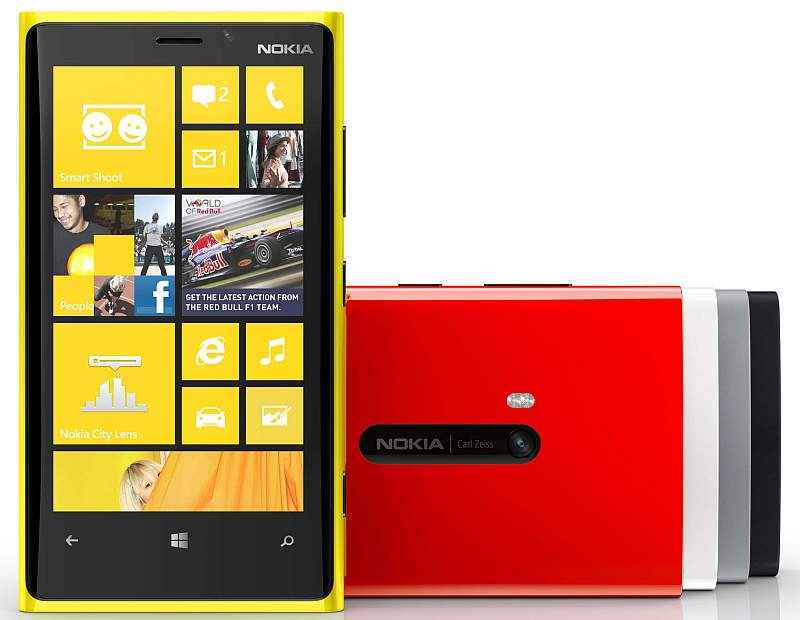 Other specifications of the Lumia 920 include 1.3MP front facing camera with 720p HD video recording, a weight of 185 grams, and a 2,000 mAh battery rated to deliver up to 17 hours of talktime, and 400 hours of standby time. It will surprisingly not come with a microSD card slot.
The 9.9mm-thick Nokia Lumia 820 has an MRP of Rs. 27,559 and is almost identical on the specs sheet, except for a smaller 4.3-inch 800x480 pixel AMOLED display, and the lack of a PureView camera - 8MP camera with Carl Zeiss optics and dual-LED flash instead (also capable of 1080p HD video recording), coupled with front-facing VGA camera.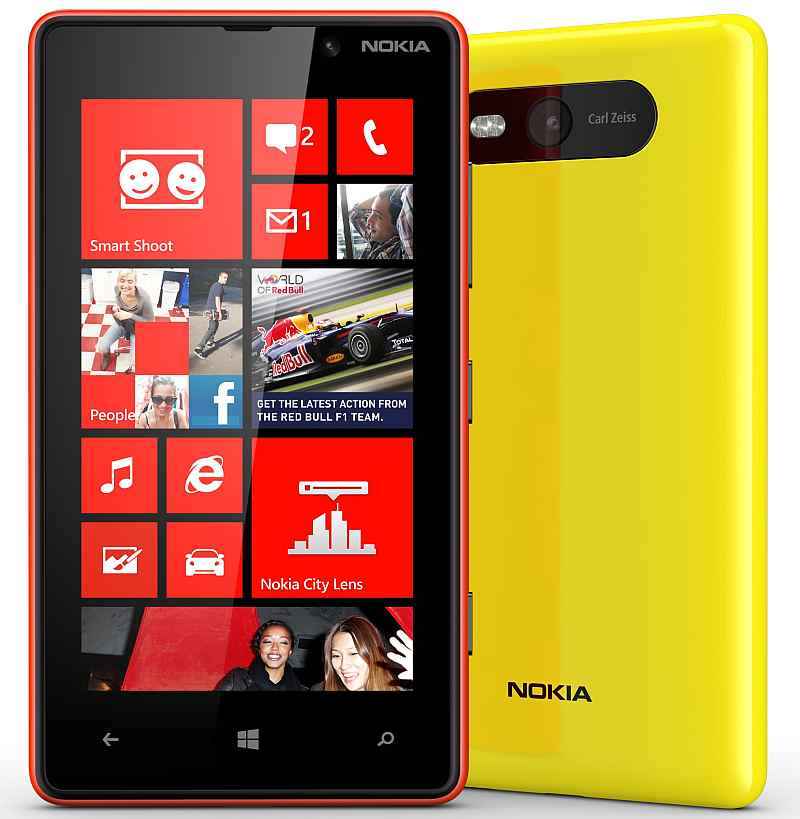 The Lumia 820 also supports wireless charging, when coupled with a removable shell case, which will ship with the device. It also has a smaller 1,650 mAh battery that's rated to deliver up to 14 hours of talktime, and 330 hours of standby time. Unlike the Lumia 920, it supports a microSD card slot, up to 32GB.
The Lumia 620 was also showcased at the event. Nokia's Lumia 620 is a 3.8-inch handset with a ClearBlack WVGA display powered by a 1 GHz dual-core processor and 512 MB of RAM and a 5MP camera. Nokia has also conveniently added a microSD card slot that supports up to 64GB of storage.
What's more is that Nokia Lumia 620 come in a selection of shades, each of which have switchable backs thanks to a single base layer on top of which the coloured shell sits. The Lumia 620 comes with a 1,300mAh battery with a stand-by time of 330 hours and 14.6 hours of GSM talk time. What's also included is a VGA front camera for video conferencing along with a Wi-Fi radio that can handle a/b/g/n type connections.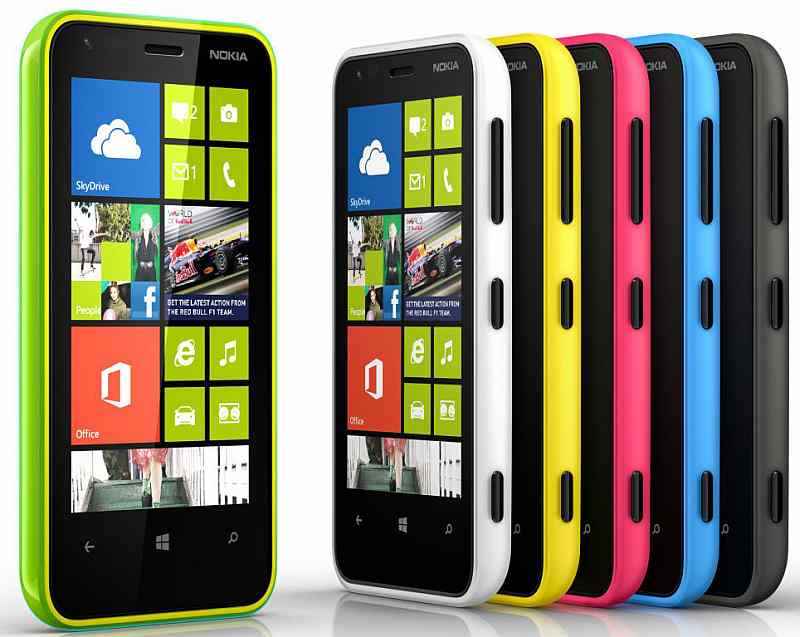 Pricing and availability of the Lumia 620 will be announced in February, but Nokia has said that its pricing will be between the current price of the Lumia 610 and the Lumia 710. Your guess of the price is as good as ours.
At the event, Nokia focussed more on showmanship rather than the product, which kind of makes sense. They have a reputation to protect after a particular PureView fiasco. Read about it here. Besides, we already knew about the specifications of the devices when they were unveiled back in September.
One highlight of the event was to showcase the optical image stabilization of the Lumia 920. The smartphone was strapped to a Quadra-copter along with another high-end smartphone (we don't know which one it was). The footage of both the devise was showcased at the event and we have to say that we were impressed with the outcome of the Lumia 920.
Nokia also announced an exclusive tie up with JBL for a dock. The dock supports conductive charging for the smartphone along with the ability to play music stored on the phone with the tab of a button. The smartphone doesn't have to be docked to play the music.
If you are interested in picking up a flagship smartphone today and are not particularly inclined towards an OS, you can take a look at our comparison of all the flagship smartphones available in the market here.
If however, you are a Windows Phone 8 lover and are looking for the best smartphone running the OS, you can take a look at our comparison of smartphones running Windows Phone 8 here.