OnePlus TV 32Y1 - Smarter TV
Android TV with superior craftsmanship and elegant design - Buy Now
Click here to know more
Advertisements
Nokia has launched its Asha 200, Asha 300 and X2-02 phones in India. The Nokia Asha 200 and 300 were announced at the recently concluded Nokia World 2011. The X2-02 is a new device from Nokia. With the Asha 200 and X2-02, Nokia has expanded its dual SIM portfolio of feature-rich affordable phones. Nokia says, its new Asha 200 and X2-02 are tailor-made for the Indian users, looking for convinience, Internet browsing and entertainment. These two devices come with the Nokia Music Unlimited service for feature phones.
The Asha 200 and X2-02 have been priced at Rs. 4,759 and Rs. 4,163 respectively. They come with the new Nokia Browser pre-installed, along with a collection of Web apps, and Nokia Life Tools. The phones have expandable storage capabilities of up to 32GB with microSD cards. Moreover, these two devices have the Easy Swap feature, allowing users to swap SIM cards without having to turn off the phone or remove the battery. The X2-02 has a 1,020 mAh Li-Ion battery, which is supposed to give talktime of 9.7 hours. For more spec details of the new X2-02, click here. The Asha 200 comes with a 1,420 mAh Li-Ion battery and gives a talktime of 7 hours. Read more about the specs of the new Asha 200 here.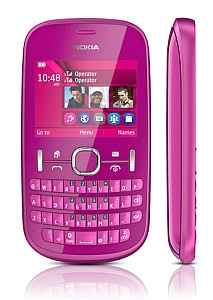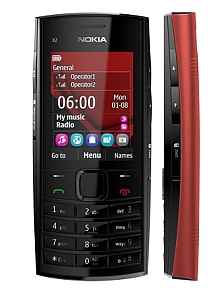 Nokia 200 and Nokia X2-02
Unveiling the new phones, D. Shivakumar, Managing Director, Nokia India, said, "At Nokia, we believe in offering our consumers products that reflect and meet their fast-changing needs and aspirations. We constantly strive to offer our consumers the best technology suited to them through affordable and relevant innovations. The Nokia Asha 200 and Nokia X2-02 will set new benchmarks in the mobile internet and music space in the dual SIM category."
The Nokia Asha 300, priced at Rs. 7,409, comes with both a touchscreen and keypad to make it easier to text and message friends. Nokia says its Asha 300 is one of the first mobile phones to feature the popular game, Angry Birds, pre-installed . The Nokia Asha 300 has 3G access to the Internet and thousands of apps in the Nokia Store. Music lovers can enjoy the Nokia Asha 300's music player, built-in FM radio and Bluetooth connectivity. For more details on the Nokia Asha 300, click here.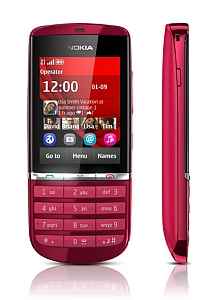 Nokia 300
Also read,
Nokia unveils Asha 200, 201, 300, 303 messenger phones, running on Series 40
Nokia India to develop features of low-cost mobile internet phones
Nokia launches Lumia 800 and 710 in India; due on shelves mid-December